5 Cookbooks You Should Avoid To Stay Healthy In 2011
27 Dec 2010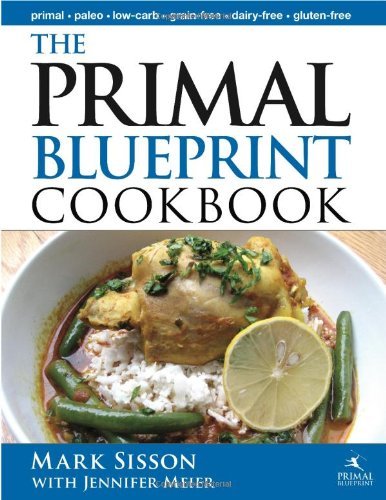 Most of you might be eagerly scouring recipes to welcome the 2011, but here are 5 cookbooks you should avoid to stay healthy in 2011.
The Primal Blueprint Cookbook: Primal, Low Carb, Paleo, Grain-Free, Dairy-Free and Gluten-Free
By Mark Sisson and Jennifer Meie
The Primal Blueprint Cookbook contradict its title by giving out recipes for meat  laden heavy dishes. The critics say that these meat heavy dishes remind of evidence-based nutrition which existed 2 million years ago. The cookbook lists "Paleo" recipes to appear as healthy fare, whereas in reality these recipes are highly artery clogging and cholesterol-laden, because they suggest you to use internal organs and entrails of the animals too. The authors claim that recipes such as the Sausage Stew, and Primal Pot Roast are ideal for the followers of Atkins and other famed low-carb diets. But a recent study by the National Institutes of Health indicated a low-carbohydrate diet derived or based on animal food sources increased the risk of cancer and heart disease.
How to Cook Like a Top Chef
By the creators of Top Chef

The Program masterminds tried to cash in on the popularity of the show by including the recipes by contestants. The show practices ruthless elimination structure to throw out contestants, but many of their recipes found its way to the program's cookbook.  Some of the recipes that are mentioned in this cookbook are Huber Keller's Mac and Cheese recipes which are loaded with fat dairy products such as heavy cream, Swiss cheese, half-and-half, cholesterol laiden egg-yolks, 1 pound of shrimp and butter.  If you are in search of the fatty fares then there can't be anything as good as this cook. That's why it finds mention in the list of cookbooks you should avoid in 2011.

 
Gordon Ramsay's World Kitchen: Recipes from The F-Word
By Gordon Ramsay

Gordon Ramsay has tried to converge his cooking experiences in this cookbook. The recipes that are shown in Gordon's popular TV Shows- Hell's Kitchen and Kitchen Nightmares also prop up in this cookbook. Although these dishes may exude too much richness but they wreak havoc on the health. For eg: the British Pheasant Casserole: two pheasant, butter, smoked bacon and double cream – which screeches diabetes, cancer, heart disease and obesity on the top.  Now you might have understood why this book finds way to the list of cookbooks you should avoid in 2011.
Barefoot Contessa How Easy Is That?: Fabulous Recipes & Easy Tips
By Ina Garten

Ina Garten, is the host of the Food Network's Barefoot Contessa. She suggests the usage of high fatty dairy and meat products in the preparation of some simple and healthy veggies.  There are many meat-heavy diets such as Steakhouse Steaks, which are packed with fats, and cholesterol. Similarly vegetables such as Snap peas are layered with pancetta (processed meat) that increases the cancer risk. It was found during various studies that meat-heavy diets increased the risk of heart ailments such as cancer, weight gain, bladder cancer, etc. Now it's pretty clear why this book finds mention in the list of one of the 5 cookbooks that you should avoid in the coming year.
Home Cooking with Trisha Yearwood
By Trisha Yearwood

Country singer Trisha Yearwood was in news for her Grammys, but she grabbed the attention with the book of unhealthy recipes. She has tried to present recipes with the help of some family stories and occasions. These recipes have typical southern essence to their charm, because Trisha is an out and out southerner. Well by closely observing the recipes you will know why Southeast states have higher obesity rates amongst the other US States. 
Image Courtesy: ecx.images-amazon.com
5 Cookbooks You Should Avoid To Stay Healthy In 2011