How Do Char Broil Grills Compare To Weber Grills?

20 Dec 2010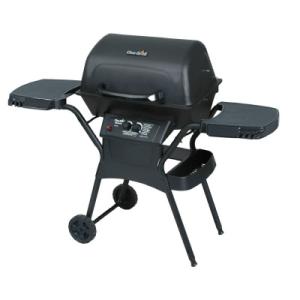 The winter chill prompts many of us to bring on the barbeque. Gas and electric grills have become the latest choice of many people but how do char broil grills compare to Weber grills in the long run? Old fashioned barbeques are not in vogue anymore and it is advisable to go in for the modern gadgets especially when it involves broiling.
A lot of people swear by the Weber grills while the others prefer the char broil ones. However, it is important to know about your own requirements before you begin comparing char broil grills to Weber grills. Every one of us are concerned with value for money and would certainly not want to throw it away on an inept piece of equipment that gives us no satisfaction as far as broiling is concerned.
It would also help you to arrive at a decision once you consider every pro and con of both the types. After all, the debate comparing char broil grills to Weber grills has been going on for some time now with no obvious winners so far.
Price: Char broil grills usually come much cheaper than the Weber grill. However, price should not definitely be the only consideration while making a comparison between the two models. It is better to opt for a char broil variety if you are satisfied with the other features though. The Weber grill costs around $400 while the char broiled grill can be yours for $250 only.
Quality: Both the models have their own set of die hard fans too. Quality will also not be much of an issue when you get down to comparing char broil grills to Weber grills as both of them have garnered up their share of positive reviews. The construction is better in a Weber grill, however, as is the durability factor vis-à-vis the char broiled grill.
Casing: Now comes the real downer for the char broiled model! The exterior or the casing is prone to rust in a char broiled grill and this can definitely go against this particular product especially when you are intent on comparing char broil grills to Weber grills. The Weber grill is made up of stainless steel and remains completely rust free for an inordinately long period of time.
Replacements: Getting the proper replacement part might prove to be a hindrance though especially for a Weber grill. The char broiled model, on the other hand, has more individual parts available which can be replaced instead of chucking away the grill altogether.
Weight: The Weber grill is usually quite heavy which can be a problem during cleaning it out.
While both the products come with their own sets of advantages as well as disadvantages, it will be best to opt for a char broiled one if you are going to use it occasionally. Frequent usage entails the purchase of the Weber product, however, as it is expected to serve your purpose admirably on account of its durability coupled with excellent quality.
Image Courtesy: brightlivinggear.com ;
How Do Char Broil Grills Compare To Weber Grills?