Top 5 Cheese Making Books
16 Dec 2010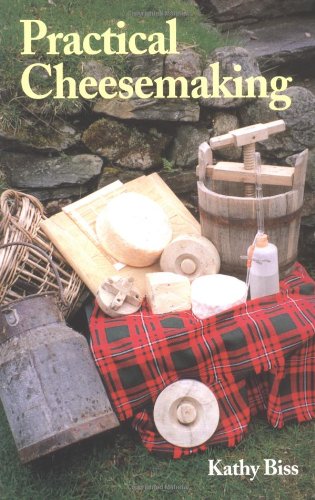 If you want to learn the procedures for making different types of cheese, you should go through the top 5 cheese making books. These top cheese making cookbooks will guide you one step at a time, to prepare the delicious and delectable cheese in your very kitchen.
Top 5 Cheese Making Books
Practical Cheesemaking
This book is written by famous cheese manufacturer, Kathy Biss. It gives detail instruction on the various aspects of the cheese making procedures to guide the commercial as well as amateur cheese producers. It also deals with topics on various instruments and ingredients, necessary for making different types of cheese. Additionally you will find some mouth watering cheese recipes.
Home Cheese Making
Written by Ricki Carrol, it is among the popular books having several versions starting from 1986. This book is considered to be one of the best books for the beginners. You will get to learn about the various ways to process cheese using several ingredients and equipments.
Making Artisan Cheese
The author is Tim Smith, who is an authority on cheese from various parts of the world. This informative guide book shows how to make artisan cheese at your kitchen with real expertise, so that you no more require buying cheese from outside. The book presents 50 types of cheese making procedures including the most common and famous ones like cheddar, mozzarella, feta, Swiss etc.
The Home Creamery
This book is another popular choice of cheese making cookbooks, authored by Kathy Farrell-Kingsley. The book mostly deals with the easy procedures of cheese making, which can be performed at your home. Particularly it gives more importance on preparing the soft cheese items like sour cream, mozzarella, quark etc. It is also another ideal choice for the beginners.
200 Easy Homemade Cheese Recipes
In this book, the author Debra Amrein-Boyes has dealt with a large variety of cheese making procedures including spreadables, stretched cheeses, mold-ripened cheeses, blue cheeses, hard cheeses etc. The recipes are described with step-by-step easy to follow instructions, so that even a beginner can start with confidence to produce fine, artisan cheeses.
Image Courtesy: cooking.bookbest.com
Top 5 Cheese Making Books