Best Food Blogs in 2010
16 Dec 2010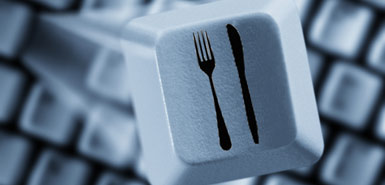 I am an avid blogger and eagerly I have scoured the web to find some of the best food blogs in 2010. I was surprised to know that these blogs dished delectable pieces of food information. These blogs gave out some exemplary images of mouthwatering foods, and information regarding recipes, culinary travel experiences, kitchen stories, and also showcased some nice video contents.  In my opinion the legion of bloggers who worked on these blogs ranged from professional chefs to home cooks, but you can't miss the charm of the food that is same in all blogs.

 
101 Cookbooks
This blog floors you with its exceptional recipe collection, and gorgeous food photo bank. I can describe this blog with a words borrowed from other blogger which says "eat smart and do it in style." I will say this is the best food blog of 2010.

 

Coconut and Lime
The blog is equally interesting as the title.I can say that the blog is all about collection of some great easy-to-make recipes. After following this blog for quite sometime I got some fresh ideas about new cooking equipments on the block. Other than that you can come across some great information about the kitchen tools, and gadgets, as well as food and drink.

 

Chocolate and Zucchini
After coming across this wonderful blog I can't stop admiring the Parisian blogger Clotilde Dusoulier(who owns this blog) because she has shared her craze for all food–related things right from the musings, cookbook acquisitions, thoughts, recipes and recipe ideas, culinary experiences, cooking products, cooking tools, and many more.

 

Bake or Break
I am sure that this blog will generate a great impact on your minds especially during this festive time. The blog gave me some fresh baking treat ideas. The blogger Jen is an avid baker and have shown courtesy to share some wonderful recipes that were devised and tested over the years.After reading those blogs I felt that I have been literally transported to her grandma's kitchen. Through this beautiful blog she has taken efforts to revive her familys baking tradition.

 

Bitter Sweet
Bitter Sweet is a great food blog by a passionate cook and avid blogger Hannah Kaminsky. She has really clicked some amazing pictures and dished out some amazing vegan recipes. Her musings with various recipes indicates her deep involvement for food.

 

80 Breakfasts
At first my reaction was Oh God! 80 breakfasts in a go! But as  time passed many surprises were in store for me.  ChichaJo gives out some wonderful breakfast recipe ideas and suggests some useful ideas to ease on these recipes.  Do find time to visit this blog.

 

Confessions of a Cardamom Addict
Yeah! You got it right; the blog is all about Canadian blogger ,Jasmines and her love for food, their history, and ingredients. She has used this space to justify her "foodish cravings".
Image courtesy: timesonline.co.uk
Best Food Blogs In 2010