Top 5 Holiday Cookbooks For The Season
14 Dec 2010
For gifting your loved ones the best gift or for expanding your collection of recipes, holiday cookbooks always have their significance in our lives. They not just give you ideas to conjure up the best dinner menus during the holiday season, but also align you with quite a few long-lost traditions. Check out these top 5 holiday cookbooks for the season and pick the right one for yourself: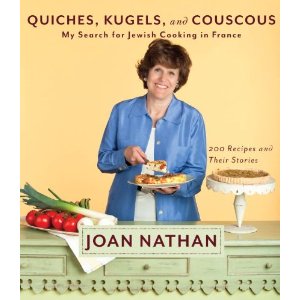 •    Quiches, Kugels, and Couscous: My Search for Jewish Cooking in France, by Joan Nathan:

This well-researched, fascinating holiday cookbook by Nathan encapsulates almost 2,000 years of Jewish history in France. The book takes an interesting turn as the author explores the point of intersection between the French and the Jewish food traditions and chronicles and how they formed a united culture of its own kind. From the Alsatian pot-au-feu to the Moroccan Adafina, from the Potato Kugel to dishes like the Brik with Tuna, Cilantro and M'soki – the book offers a wide range of holiday menu. The author also explores the cross-cultural concoctions, such as, the Provençal brassados, Brandade Potato Latkes, Bordeaux Haroset, and so on - all of which embody both the complicated migratory paths and acculturation of the Jewish people.

•    At Home with Madhur Jaffrey, by Madhur Jaffrey:

This holiday cookbook focuses on simplifying and demystifying the traditional Indian and South Asian cuisines. Simple, straightforward and easy to make dishes that use simpler methods and fewer steps are the main highlights of this book and it is this unique feature that makes the book a favorite among urban women who are always hard-pressed with time. Vegetables, meat, poultry, rice, fish and seafood – this famous holiday cookbook has it all.

•    Thai Street Food, by David Thompson:

The bright photos of the gorgeous locations and authentic Thai food that this beautiful, engrossing holiday cookbook offers, instantly take you to Thailand and sweep you through the busy streets of the place. The book offers a wide variety of authentic Thai recipes that you rarely find in cookbooks outside Thailand. Hence, this is one of the musts for your cookbook collection.

•    My Sweet Mexico, by Fany Gerson:

My Sweet Mexico is a refreshingly well-researched expedition of the sweet side of Mexico. Each recipe topping the other – from the traditional Buñelos to an updated Chocolate Rum Tres Leches Cake – the book leaves you intrigued and perplexed, yet pleased with the wide range of choices that you get.

•    Forgotten Skills of Cooking, by Darina Allen:

In this holiday cookbook, you are reconnected with the old, long lost art and skills of cooking. The book is quite well-planned and organized, with every item being categorized into separate segments or chapters – "Dairy", "Poultry and Eggs", "Bread", "Preserving", etc. Not just recipes, the book also tells you about the forgotten processes, such as, smoking mackerel, curing bacon, making yogurt and butter, vegetable growing tips and so on, and makes them sound really simple and easy. With more than 700 recipes and so many useful tips, this holiday cookbook is definitely a modern guide to traditional cooking skills.
Thus, pick up the right holiday cookbook for yourself this holiday season and sharpen your cooking skills to conjure up some surprisingly new and unique dinner menu.
Photo Courtesy: tcjewfolk.com
Top 5 Holiday Cookbooks For The Season