Fox TV Brings A 'Mouth-Watering' Show To Watch
7 Dec 2010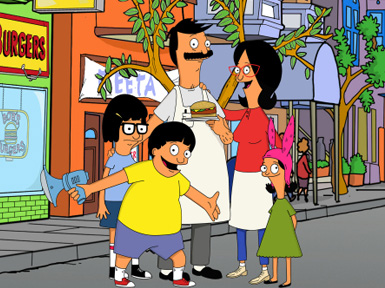 Fox TV brings a 'mouth-watering' show to watch, yes, in January 2011. It is going to be called as Bob's Burgers and it is going to be in the line of the great Simpsons and the Family Guy. Yes, you guessed it; Bob's Burgers is an animated television sitcom, that is going to be another comic take on the American work and family life. 20th Century Fox TV's Bob's Burgers was created by Loren Bouchard, who also did Comedy Central's Dr.Katz.
So, what is the Bob's Burgers all about? Here is the plot...
The story revolves around Bob Belcher(yes of the burping and belching variety of names), his wife Linda and their three kids Tina, Eugene and Louise. Bob is an optimistic third-generation restaurateur with loads of great ideas about burgers and food in general. But he lacks the business acumen and customer service know-hows. In fact Bob is way too optimistic about his burger joint despite it being located in a not so great place, having rather dirty counters, and facing stiff competition from the Pizzeria next door. Linda Belcher is the typical long suffering wife who supports her husband through thick and thin regardless of how stupid he can be. Linda's character reminds me Marge Simpson. Subservient wife characters irritate me but let me just hope that Linda Belcher has more to than what meets the eye. Their eldest daughter, Tina is a socially awkward, hopelessly romantic 13 year old. Eugene is the prankster or the family and is also a wannabe musician. The youngest one is Louise, who in my opinion is more like Lisa Simpson; young, outspoken and genuinely interested in the welfare of her father's business. Apart from these five main characters, Bob's Burgers has quite a few other colorful supporting characters.
Now, we just need to wait till January 9th to watch the pilot episode of Bob's Burgers. This animation sitcom, like said earlier, is formula based; just like The Simpsons and The Family Guy. Going by what I hear from the pre-launch reviews, Bob's Burgers is expected to hit a home run, just like its contemporaries. It is only fair to anticipate success because, the show is based on nice, hot burgers and all-things-food. Fox TV's Bob's Burger's is going to have the American audience, eating out of their hands.
Finally, "Hey Bob, can I have a hamburger with extra cheese and pickles on the side?" :)
Image Courtesy: thetvaddict.com
Fox TV Brings A 'Mouth-Watering' Show To Watch