Cultural Food New York, November 2007
29 Nov 2007
 
More than 10,000 professional attendees, exhibitors, and press attend event
More than 10,000 professional attendees, exhibitors, and press converged on the collocated Cultural Food New York event featuring Kosherfest, Expo Comida Latina and All Asia Food. The events were held at the Jacob K. Javits Convention Center in New York City, November 11-12 downstairs from the International Hotel/Motel Show.
"The surge of attendance confirms the ever-growing demand for these important categories of food and beverage for kosher, Hispanic, Asian and Organics," said Brian Randall, Show Director.
More than 700 exhibiting companies displayed the very latest in kosher, Asian and Hispanic food, wines, beverages and equipment showcasing thousands of products from more than 20 nations. This was the first time that all three shows exhibited together under its new brand name, Cultural Food Expo/New York. Cultural Food Expo also took place earlier this year in Los Angeles. View photos of the event >>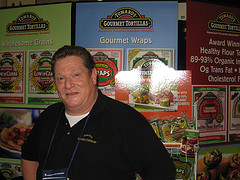 Healthy and Organic from Chef LaLa
Chef LaLa demonstrated "Heart Healthy Cuisine" with her baked milk-based Dulce de Leche, her Chipotle Orange-Caramelized Chicken, and her Tuna Tartar, all the while showing us how to use and re-use our food to prevent throwing away the typical 30% of food considered "waste".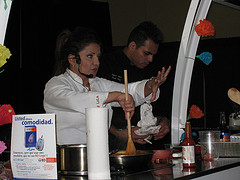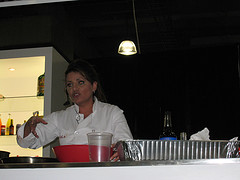 CULTURAL FOOD NEW YORK 2007
RECORD Number of Food & Beverage Professionals Convene at Diversified's Cultural Food New York Events

More than 10,000 national retailers, distributors, manufacturers, foodservice professionals and exhibitors flocked to the only ethnic food and beverage trade event in on the East Coast, to see aisles of new and tasty authentic foods and beverages from more than 25 countries.   
Cultural Food New York, November 2007