Luby's Cafeteria Review

6 Jul 2011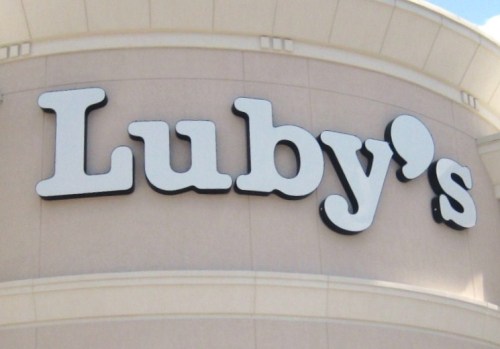 No matter how often you dine at multi-cuisine restaurants, Luby's Cafeteria is one place you ought to go to get the taste of real American food. For those of us, for whom the name does not ring a bell, here is a quick Luby's Cafeteria review.
Overview of the Café
Luby's is now a brand name, which started in 1947 in San Antonio, Texas as Luby's Cafeteria. Luby's operates restaurants under brand names Luby's culinary services, Fuddruckers and Kookooroo. As interesting as these names might sound, Luby's menu offers equally interesting and a plethora of food options to choose from. Luby's specialise in comfort food i.e. food to lift up your spirits. They offer a variety of salads, soups, desserts, breads, sides, rolls and vegetables in various meal combinations. One can actually build a meal i.e. chose your own options for your meal at Luby's.
A special platter served at Luby's is the Lu Ann Platter that comprises of a half portion entrée along with vegetables. The name of the platter came to be used for a character name "Luanne Platter" in a Texas comedy, King of the hill. How true is the phrase –Food inspires! Whenever the play is staged in Texas, the cafeteria is named as 'Luly's'.
Interesting facts about Luby's
Bob Luby owned his first café named 'New England Dairy Lunch' at the age of one when his father opened one in Texas. Bob opened his first Luby's with the idea of providing home cooked fresh food to his customers later on.
Luby's has chains of restaurants in many cities in the states like Arkansas, Oklahoma and Texas.But not all the restaurants offer you quaity food.There have been incidents where customers have repeatedly complaining about the downfall in Luby's standards.
The vegetables always get a good feedback but there are consistent complaints about the quality of beef dishes served.
Food combos consisting of two sides and a roll can be whipped up for anyone who loves to gorge on huge meals. Power meals offer an all day Monday to Friday meal combination; each day having a speciality to offer. A Beef tipped Monday, baked meatloaf Tuesday, a chicken tetrazzini Wednesday, mushroom turkey chopped steak Thursday and a shrimp Creole and rice Friday await you if you are a regular at Luby's.
Well-known for its greasy food, Luby's also offers healthy choices in food to its health conscious customers. Called as the Smart-Meals, the brochure offers a variety of entrée, salad and sides to cater to the needs of those in favour of a well-balanced diet.
Calorie programs are offered to keep the calorie consumption under a specified limit like the 650 Program. It is like a walk-in closet where custom made outfits have been laid out and all you need to do is to pick one of your choice and it is bound to fit you. You just have to select any entrée and two sides and your meal is bound to be less than 650 calories.
 After the Pappas took over Luby's, the business was expanded to states outside Texas and transitioned from a traditional café-like hangouts to fine diners.
A concept of Luby's,etc. has been introduced to cater to the needs of students, business professionals and patients at hospital. Boxed lunch boxes can be ordered at a business meeting or any special function and what's more is that Luby's serves,bartends,takes down and cleans up for you.
Luby's also caters for patients at many hospitals. Gone is the idea of drab hospital food with smells bad. Luby's offers good quality, high standard hygienic food for patients and it surely does not taste drab.
Luby's serve the hungry scholars at colleges and universities with affordable home cooked food that is definitely not junk.
Even though such changes have opened new vistas in hospitality industry but people do prefer the cart ladies who served back in the 80s over the juvenile servers at Luby's.
A name that has been synonymous to quality and customer satisfaction, it is imperative to try Luby's Cafeteria at least once.But it surely is for you to decide if you prefer to be served in a full-service restaurant manner or a cafeteria style way that it has started to replace.You might want to dash back for another meal and get some more taste of America. 
Image Credits:gotime.com 
Luby's Cafeteria Review