Top Japanese restaurants in Tokyo

10 May 2011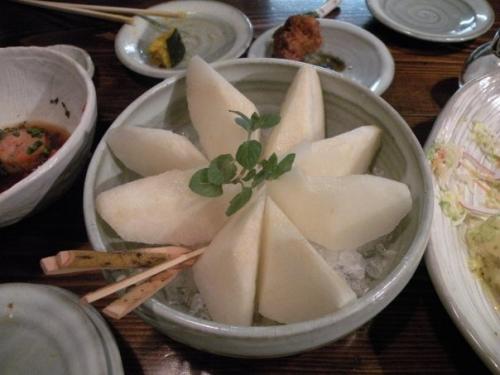 Even if I don't recommend you to visit some of the top Japanese restaurants in Tokyo, during your Japan visit, it is difficult that you will miss on that. Not having sushi at any of these top Japanese restaurants in Tokyo is nearly a sin or the food lovers, who want to know the island nation's true flavor. While you get world's best Japanese cuisine on a platter for your, you may also try some west-influenced Japanese food if you want to explore and feel contemporary flavor of Japanese cuisine.
Ginza Kyubei
 7-6 Ginza 8-Chome
If sushi is your pre-thought item, Ginza Kyubei is the place to be. Not only authenticity, the variety of sushi available here can spoil you of choices. They are the pioneer in Gukan style sushi, which is now a favorite of many devoted customers. The ambience and traditional Japanese seating makes your experience a lot more Japanese. One of the oldest, the restaurant flaunts a huge number of clientele.
Hoganyaki restaurant
Hotel Ryumeikan
With their bar seating, hall seating and Japanese seating, the restaurant at Hotel Ryumeikan is a perfect place for all occasion. If you are looking at a hassle-free dining experience, you can order for refined meal plan or beef shabushabu plan, in which you get authentic Japanese food. You may order genuine Japanese sake for that wholesome experience.
Namiki Yabu Soba
2-11-9 Kaminarimon
Famous for its hot and cold soba, Namiki Yabu Soba is quite popular among the visitors. Not only the buckwheat noodles, but the tempura with noodles at this restaurant is also quite good. You may either catch up on you way to Asakusa or plan a trip especially to the restaurant. Pricing is reasonable, making the dining experience a lot more pleasant.The restaurant is small and cosy one and a queue, it seems, is permanent there, all thanks to its amazing soba.
Daiwa Sushi
Tsukiji Market Buliding
Come to Daiwa Sushi for some freshest sushi. Start with seafood miso soup and move on to some sushi, which is filling and tasty, while the price is well within the reach of a tight purse too. The place is small and crowded most if the time and may not appeal to the health-conscious chunk, but if the taste and freshness is all that matters, you must come to Daiwa Sushi.
Sukiyabashi Jiro
Roppongi Hills Residence B Tower, 2F, Roppongi 6-12-2
The place features at number five here because of not so great food options, but the only reason the restaurant features here at all is its sushi. Sushi here are some of the best available in Tokyo, especially egg sushi, which is the signature dish and hard to find elsewhere. You may or may not like other dishes, so stick to sushi.
Make your Japan trip a deliciously memorable one by planning a visit to any on these top Japanese restaurants in Tokyo and enjoy some authentic Japanese fare.
Photo credit: ifood.tv
Top Japanese Restaurants In Tokyo