Top Italian restaurants in Singapore

6 May 2011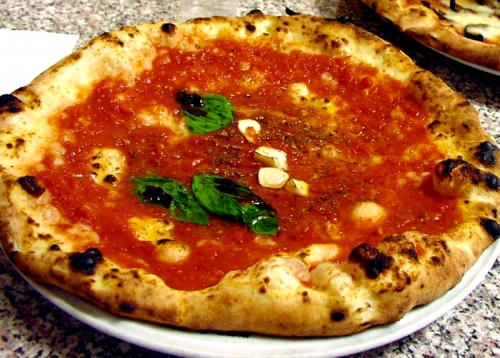 Top Italian restaurants in Singapore not only rescue the Italian nationals in city-state, but also cater to the foodies who keep the place abuzz because of their love for Italian cuisine. Before shopping drains out all the money and energy, plan a visit to some of the top Italian restaurants in Singapore, so that you don't miss on some most delicious Italian food and wine even in a foreign destination.
Valentine Ristorante Italiano
11 Jalan Bingka
Valentine Ristorante Italiano has some of best thin crust pizza that would not only introduce you to the authentic taste of Italy, but also tempt you to try more of Italian fares served there. The ingredients used are combination of genuinely Italian stuff and fresh produce from the garden. A lavish wine list complements the food to give that perfect Italian gourmet experience.
Il Lido                                                                    
Sentosa Golf Club
Just like all other things about Italy is beautiful, Il Lido is a beautiful Italian experience in the heart of Singapore. See good, feel good, smell good and eat good at Il Lido that serves authentic Italian fare with elegance and class. Sea bass Ravioli with lobster cream sauce and veal roll stuffed with provolone cheese and truffles can give a whole new definition to your meat tasting experience. Pricing is moderate to high.
Pasta Brava
11, Craig Road
Pasta Brava restaurant as a whole presents a beautiful marriage of Chinese and Italian. While décor celebrate the local mood with Chinese decorative, on the other hand, the food is just so Italian. A lavish Italian menu brings both gourmet and simple home-made delicacies from various regions of Italy. Whatever your preference be – fish, meat or veggies – you can find the best of Italian flavor in your food. Pricing is moderate to high.
Otto Ristorante
28, Maxwell Road
With their signature dishes like – sea urchin and grey mullet bottaraga; crispy suckling pig lacquered with black locust free honey and aged balsamic vinegar – Otto Ristorante is a favorite destination of every foodie, who wants some fine dining experience. A degustation menu, vegetarian menu and a gourmet menu makes it a place for every Italian food lover. A six-course gourmet menu is proced at $ 128, while the prices are high, the food and overall feel the restaurant justifies it.
 With their Italian hospitality and authentic Italian food, Top Italian restaurants in Singapore are alsopopular among the tourists, so when are you visiting Singapore for Italian experience…
Photo credit: ifood.tv 
Top Italian Restaurants In Singapore