Top Mexican restaurants in Miami

5 May 2011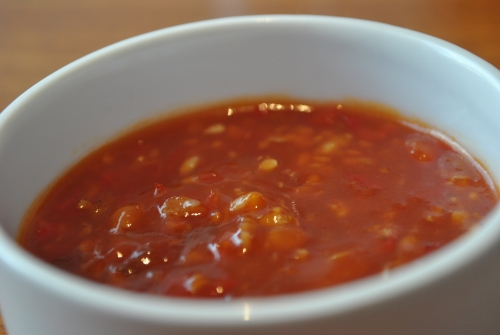 Looking for top Mexican restaurants in Miami would have been a task had it not for the listed Mexican restaurants that have helped both Mexican denizens and Mexican food lovers in the city in getting that authentic Mexican gourmet experience. So while you enjoy the beach sun in Miami, you may not miss on Mexican flavors, courtesy, some of the top Mexican restaurants in Miami.
El Rancho Grande
1626 Pennsylvania Avenue
Be it exotic or regular, if its Mexican it's at El Rancho Grande Mexican restaurant. Apart from some authentic and traditional favorites of Mexico, the restaurants also brings out specially designed recipes, which is as flavorsome as it is Mexican, that is, without any breach of authenticity, a whole new Mexican dish created. Sopa Azteca, Crema de Frijoles, and Crab Nachos can leave you craving for more. The Mexicanisimos Tamales is gourmet glimpse of Mexico in true sense.
Eduardo De San Angel Gourmet Mexicano
2822 E, Commercial Boulevard
It's difficult to match the Mexican magic created by the authentic combination of Mexican décor, service and food at Eduardo De San Angel Gourmet Mexicano. While the place is cozy and warm, the food offers wide variety—from authentic Mexican to fusion food (Mexican ingredients cooked in European cooking techniques) – of Mexican gourmet. Pricing is moderate to high, but well justified by the service and food. Duck empanandas with green chili-pumpkin seed sauce and blue crab-stuffed Gulf shrimp with pickled jalapeño tapenade are a few of the masterpieces at the restaurant.
Talavera
2299 Ponce de Leon & Giralda
Drawing inspiration from Mexican art form Talavera, the restaurant, brings out the artistic side of Mexican food. Just like an artiste creates a master piece, the chefs here create traditional Mexican masterpieces on a platter, through huarace grill on a canvas of corn tortialls. Slowly braised chilorio with pico verde or grilled sirloin steak are a few of the signature dishes at Talavera. Pricing is moderate.
Mercadito
3252 NE First Avenue
Renowned as a flavor of Mexcio, Mercadita restaurant has a significant contribution in taking Mexican gourmet scene to a newer height. Be it a festival or just ay other day, Mercadita can make it special with its traditional Mexican food and wine. Order for some crudos like – camaron -- for that exotic fruit flavor with seafood, or you also try enchiladas verdes or salsa for a complete Mexican gourmet experience.
A wide range of spicy Mexican gourmet dishes is never a bad idea at these top Mexican restaurants in Miami, while you enjoy the sun, surf and sand.
Photo credit: ifood.tv
Top Mexican Restaurants In Miami