Top Italian restaurants in Sydney

5 May 2011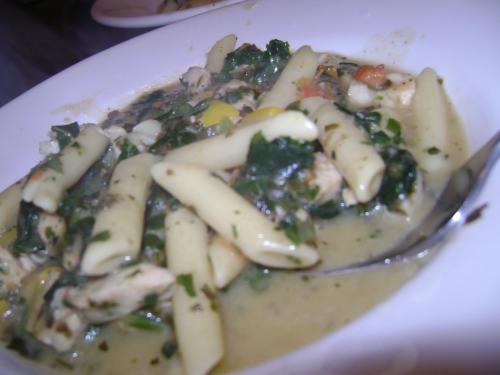 Seldom do we realize that how Pizza and pasta, two signature dishes of Italian cuisine has become a staple for many of us. Unless you visit some of the top Italian restaurants in Sydney, that not only introduce you to exotic tastes of pizzas and pastas, you may not even be knowing about the rich Italian gourmet that makes Italian a foodie's paradise.
Angelina Ristorante Italiano
11 Depot Street
Finding good and authentic Italian in a foreign land is bliss, and Agenlina Ristorante is true to its name, as it fulfills all your good Italian food wishes with its menu full of Italian gourmet fares. The place is small and cozy and given the popularity it enjoys, most of the time its jam packed. Service is good and attentive; the waiters can also guide you through the menu, if you are new to Italian cuisine. The food, in both -- quantity or quality, is great. Its more than the value of your money as large portions are served. The taste is authentic and home-made, from salad dressing to fish dishes – everything is prepared in house, using the most authentic ingredients and fresh local products.
Buzo Restaurant
3 Jersey Road, Woollahara
A wonderful place for casual dining and enjoying some Italian inspired food, which are simple, fresh and delicious. Not to forget, the food is well-complemented by select wine range that includes imported Italian wines to rustic Australian wines. Because of its simple and informal ambience, Buzo restaurants is apt for family outings, or get-together with friends. In the antipasta you can blindly go for pan fried lamb's kidney, parsley, garlic and aged marsala. In the secondi section char grilled bistecca can do the job for you. The menu changes daily.
Ristorante Buon Ricordo     
108 Boundary Street
Buon Ricordo offers fine Italian dining experience, while they serve regional cuisines from various provinces of Italy. The menu is inspired from Neapolitan cuisine, however, gourmet from other provinces are also on offer. Fettucine al Tartufovo is one of their signature dishes, which has been the favorite of almost all the loyalists and food critics. Do not forget their Neapolitan specialty crispy fried harbor prawns. Pricing is towards the higher side.
Artisan Focacceria
230 Palmer Street
Some good Italian delicacies at reasonable prices are the most important trait of this humble yet popular eating joint. Not only is the food Italian here but the rules too, therefore, pay before you order, just like you would have done in Italy. Once paid and seated, you can start the treat with some simple yet authentic Italian fare like – Toasted foccacia and Panini, roasted tuna or pork, your choice of pasta dishes and finish your meal with the most tempting cake or a coffee.
Alfredo Restaurant
16 Bulletin Place – City
Popularly known as 'The Opera Night restaurants', the place is famous for two best things of life – good food and music. A relaxed environ and attentive service makes the Italian experience a lot more special. Apt for any occasion and mood, the place is good for a casual evening outing, family gathering, friends' meeting or a casual corporate dinner too. The food is authentic Italian, and innovative cooking promises exotic Italian taste. So indulge in some – frutta, formaggi, risotti, pasta, salads and much more.
While Sydney treats you to some charged hi-life, these top Italian restaurants in Sydney can treat you with authentic Italian food, isn't it a good deal.
photo credit: ifood.tv 
Top Italian Restaurants In Sydney