Top Indian restaurants in San Francisco

4 May 2011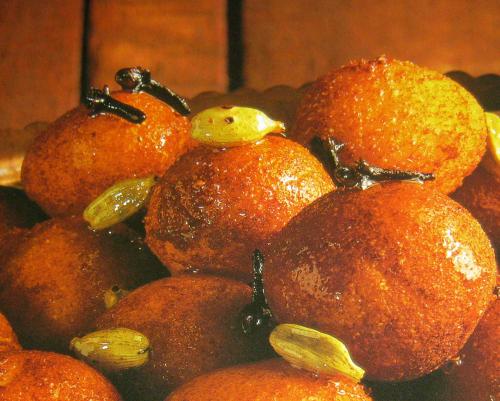 Since ages, India has been famous for its aromatic and flavorsome spice, and so are the top Indian restaurants in San Francisco. Being a melting pot of various culture and hence cuisines too, Indian gastronomy has a unique flavor, which comes out of varied combinations of spices and treatments of ingredients. With many street-side junk, or royal delicacies, the list below states about some of the top Indian restaurants in San Francisco, which offers a divine gourmet tour of the Indian food is as colorful, aromatic and strikingly flavorsome, as the culture of that country.
Mehfil Indian Cuisine and Bar
2301, Fillmore City
Mehfil restaurant brings the best of every cuisine from different state of India, giving a wholesome Indian experience to their guests. The recipe followed is original Indian and spices, which are an important part of any preparation, are imported from various regions of India to keep the authenticity and taste of the food intact. While spices and herbs are imported, other ingredients are used fresh from local farms and garden. The menu changes every day and includes Tikka Adraki, Tarkari Methi Chaman for that hot Indian flavor. And hot flavors are contradicted by desserts like rabri and gulab jamun.
Dosa
995 Valencia
Named after a South Indian delicacy (a crepe stuffed with various kind of stuffing), Dosa Restaurant has been a favorite of Indian food-lovers in the city. A number of awards and recognitions speak volumes about Dosa's popularity and culinary mastership. Check out Cochin Calamari or Chennai Chicken fir that spicy South Indian flavors and also try spicy mung masala dosa.
Ajanta
1888 Solano Avenue
As the name suggests the restaurant draws huge inspiration from Ajanta And Ellora caves in India, which is not only a popular tourist destination, but also represents rich Indian culture. Hence Ajanta Restaurant serves authentic Indian food in authentic Indian way and ambience. The décor includes paintings and artwork inspired from wall-carvings of Ajnata Caves, while the food brings out varied flavors from all parts of India. Innovative cooking is much encouraged and appreciated here, a few of best food in this category are – tandoori asparagus and tandoori chicken chaat. Pricing is moderate.
Curry Village
1386, 9th Avenue
A rich buffet at Curry Village is quite popular among the denizens, who rate the restaurants as one of the top Indian restaurants in San Francisco. The soothing ambience helps you unwind, while attentive waiters make you feel at ease and help you choose the best from the menu and finally the food is a divine experience. They have some great Indian breads in regular menu especially the garlic naan.  The pricing is moderate and happy, and is a complete value for money.
Chaat Café
50 Post Street
Dedicated to that most popular and tasty as heaven, street junk from India – Chaat House is the place to be if you can handle hot and spicy blendes with tangy and sweet in the most perfect proportion. The main food too here includes variety of chaat – samosa chaat, aloo tikki chaat etc. However, they also serve other Indian delicacies like curiies, naan, tandoori dishes, and much more.
Indian food items served at these top Indian restaurants in San Francisco are truly capable of making your trip to the city memorable one, especially with its spice factor.
Photo credit: ifood.tv
Top Indian Restaurants In San Francisco