Top Chinese restaurants in Hong Kong

4 May 2011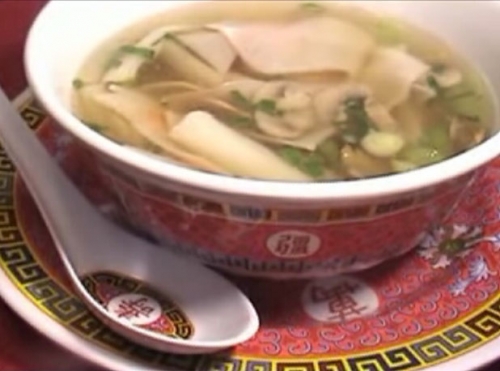 If your feel that the standards of Chinese food in top Chinese restaurants in Hong Kong is high, its no big deal. In fact it's homely matters for them to follow that authentic and traditional cooking methods that has been followed in their family since ages and use those aromatic herbs, which are planted in their backyard. And thus bring out the undoubtedly authentic, traditional, and contemporary Chinese cuisine effortlessly.
Sheung Hing Chiu Chow
29, Queen's Road
You may as decide before you got to Sheung Hing Chiu Chow about what are your needs. If you are looking at good ambience, this place might be a disappointment. However, if you are in for some authentic Chinese food, the place is hard to miss. Try sautéed whelk or pomfret porridge, or some cold crab – every food item is a treat in itself. Moreover the pricing which is low to moderate makes it, overall, a divine experience of having Chinese in China.
Jumbo Floating Restaurant
1, Engku Aman Road
And if ambience really matters, Jumbo Floating restaurant fits into the bill of a perfect restaurant with its soothing atmosphere, alert service, and amazing food. You may also find other cuisines here, but their Chinese being the most famous, is one of the best in town. Go for an outdoor brunch on a sunny day or a cozy meal inside. A ferry boat usually takes you to the restaurant, the jumbo boat, where you are served perfect value for your money in terms of portion and much more than money in terms on taste.  
Lei Garden
Shop 1003, 10/F Times Square
A fine-dining experience awaits the food lovers here at Lei garden restaurants and all its branches all over the town. Try traditional clay pot cooked food or contemporary grilled Chinese food, the authenticity of each food item is, it seems, sealed forever. You may order for preserved sausages over rice clay pot, or stir-fried shark's fin and crab meat with soup for that real Chinese taste. Pricing is moderate to high.
Ye Shanghai
791 Bukit Timah Road
Ye Shanghai, as the name suggests specializes in Shanghainese cuisine, however other provinces of China are not neglected, in fact some popular Asian cuisine also feature on the menu. Food is good for those who love to have some unadulterated Chinese. Shanghai Honey Soy Pork Knuckle and druken chicken are two of most ordered dishes here. Pricing is moderate, especially taking into account the big portions served and service.
When in Hong Kong, missing out on Chinese food is never advisable, especially when top Chinese restaurants in Hong Kong are there to serve you best of their food, which is truly Chinese.
Photo credit: ifood.tv
Top Chinese Restaurants In Hong Kong