Top Mexican restaurants in San Francisco

3 May 2011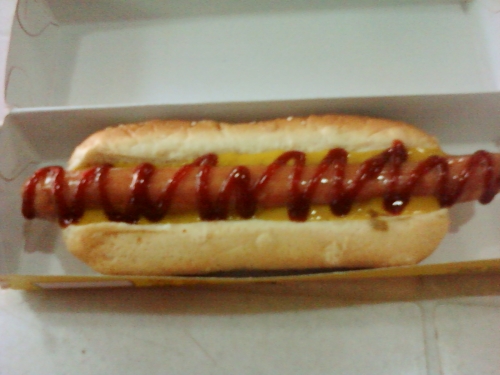 Mexican cuisine has takers all over the world and top Mexican restaurants in San Francisco have proof of the fact. The popularity of Mexican gourmet cuisine and simple home-made food from Mexico – the Mexican restaurants in San Francisco have a lot to offer to Mexican food lovers. So enjoy the tacos and burritos, while you bask in San Francisco sun.
Don Pisto's
510 Union Street
Not only Mexican gourmet cuisine is famous among the food-lovers of the world, the street food in the lanes and by-lanes of Mexico too has a huge fan-following all across world. At Don Pisto's you find that same authentic Mexican cuisine from the lanes of Mexico served on a platter. He décor and ambience complement the food and make it more Mexican with its rustic feel. Feel the Baja fervor as you take a bite of the street food taking you on a gourmet tour of the Baja beaches. Fatty lamb ribs or Baja Cocktail are among the best of this restaurant.
La Taqueria
2889 Mission Street
The place defines love with food. Come here, when you are looking for food only this is the place. Don't expect a elegant environ, but you may definitely expect some great Mexican food at La Taqueria. Gorge on some amazing sausages papusas (vegetarian option is also there—cheese, spinach). The pricing is good and justified. You may very choose to eat to your heart's content without worrying too much about the bill.
Mamacita
2317 Chestnut Street
Mamacita has excellent original Mexican dishes like tortillas and tamales. Their special tacos, enchiladas and ceviches speak volume about the authenticity of Mexican recipes strictly followed here. Tequilas complements the food and at Mamacita they know it well so drinks are carefully matched with food for that perfect experience. A touch of San Francisco's taste makes the food here unique and more palatable for the locals. Try some Albondigas, Curadas for that Mexican experience.
Restaurante Dona Tomas
5004 telegraph Avenue
The ambience, food, service—everything is so Mexican at Dona Tomas that you may as well feel that you are in Mexico for some fine-dining experience. However, the friendly staff and informal and relaxing ambience makes it a place for one and all. Cooking is taken as an art here and creativity at its best can be tasted. Prices are affordable.
Taquerias El Farolito
2779 Mission Street
A famous and favorite of Mexican food lovers in San Francisco, El Farolito is among the top Mexican restaurants in San Francisco. The food is inspired from traditional methods of cooking in Mexico and fresh local ingredients matched with authentic Mexican ingredients and cooking techniques is used to give that perfect burrito, tortas, nachos and much more of Mexican cuisine.
When these top Mexican restaurants are ready with a platter full of authentic Mexican tacos and enchiladas in San Francisco, a trip to Mexico can wait till you finish trying all the authentic Mexican food here.
Photo credit: ifood.tv
Top Mexican Restaurants In San Francisco