Top Italian restaurants in Las Vegas

2 May 2011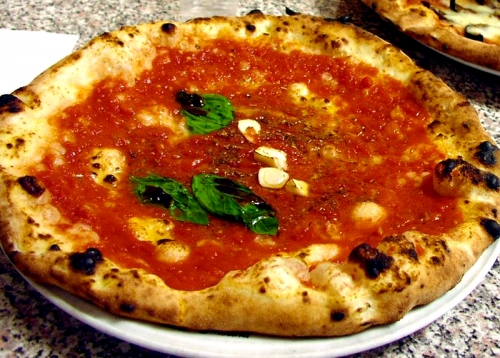 The top Italian restaurants in Las Vegas are successfully contributing to the glamour quotient of the city by offering some fine-dining experience with authentic Italian cuisine. Whether you lose on your money or win in the casino, these Italian restaurants in Las Vegas are sure to be a winning bet especially with their relaxing yet elegant ambience and divine gourmet.
Casa Di Amore
2850 East Tropicana
Taste of Italy but your way, this is what they serve at Casa Di Amore. They make the authentic Italian food to suit your palate and make you fall in love with Italian cuisine over and over again with every bite. Indulge in varieties of pastas, pizza and much more to make you experience that divine Italian gourmet experience. Apart from the heavenly food, get high with a range of flavorful and classic martinis and cocktails. If you find the array of anti-pasti, steaks, salads, beverages, hot and cold Italian cheese to choose from a little confusing, do not hesitate to ask for help from the staff, which is very well-informed and prompt.  Try their chicken angelo and steak flambé for that out-of-the-world experience. Pricing is moderate. You might also get complementary Limousine drive if you do your reservation on phone.
Il Mulino
3500 Las Vegas Blvd South Suite
Il Mulino is all about fine-dining, however the experience is hugely glamorous, as the food served is authentic Italian. Be it the presentation, taste, aroma or the ambience –each complements the other to make it special for you. You will get to see different varieties of pasta and pizza, which has been the flag-bearer of Italian cuisine in the world. Besides the authentic Italian food coming straight from the humble kitchen in Italy's provinces, they also have innovative cooking to give that exotic taste to their patrons. Do not forget to try their Milanese risotto; Rack of lamb; Scampi Oreganata whenever you go there.
Ferraro's
4480 Paradise Road
They define class through their food and ambience, but they call it heritage. If you want to make it special, then Ferraro is the place, however, all this comes for a price; so a pre-budgeting will help. They keep it most Italian in terms of recipe, ingredients and techniques. Osso Buco and Coniglio Brasato come from their family recipe, which has been followed since years in Italy and here. If the ignorance with authentic Italian comes in your way, leave it on the chef, who can create a special delicacy, which will be as authentic as in an Italian kitchen and yet tasty.
Osterio Del Circo
3600 Las Vegas Blvd South
The décor and ambience pronounces grandeur aloud and the food adds volume and weight to the announcement. Come to Osterio Del Circo for some home-made pastas prepared with genuinely Italian ingredients and local fresh produce tossed and cooked in Italian cheese for that perfect flavor. They specialize in cuisine from the Tuscan province in Italy. The wine cellar with a range of select wines completes the gourmet experience.
B & B Ristorante
3355 Las Vegas Bvld South
Get some best pasta in B & B Ristorante, in fact this is what they are famous for. Names as one of the fine-dining destinations the ristorante offers a list of authentic Italian gourmet matched well with martinis and wines to give that divine fine-dining experience. The Primi comes in the range os $ 20 to $ 30, while the secondi starts from $ 30 and go up to $ 120.
Complete your Las Vegas trip with the glamorous dining at these top Italian restaurants in Las Vegas, as they serve best of Italian fares to you.
Photo credit: ifood.tv 
Top Italian Restaurants In Las Vegas