Top Indian restaurants in Manchester

2 May 2011
Top Indian restaurants in Manchester has a purpose to serve and that is to re-establish the fact that Indian food is now global choice, all thanks to the spice that peps up the day for anyone, who loves Indian food. While you live and sleep sports, you may eat some good authentic Indian food made available to you by these top Indian restaurants in Manchester.
Spicy Hut
35 Wilmslow Road
All you are expected to do at Spicy Hut is to relax and enjoy haute curries and some amazing Indian food with you family and friends in a relaxed environment. The staff is friendly and makes the food taste like a treat with their excellent service. Don't by the name, as spice quotient is very much in control for food lovers and can be altered according to their taste. Indulge in some of the tastiest curries and food from sub-continent with you chosen company. Health is taken care of by using low-cholesterol oil for cooking and no artificial coloring in food. The environment is charged up and makes the restaurant a perfect place for some kind of celebration too. The food tastes even better after you look at the prices. They also have take home and home delivery services.
Mughli Restaurant
28-32 Wilmslow Road
As the name suggests, Mughli restaurant brings some of the finest and authentic Mughlai recipes from North Indian region, giving a glimpse into the royal dining table in the medieval era, when Mughals ruled the country.  The char-grilled meats, biryanis, curries and much more from the royal kitchen comes straight to the menu of the restaurant, cooked in traditional methods and with authentic and fresh ingredients.  The food is matched with right wine or any other drink that complements the food to its perfection. The place is good enough for parties. Pricing is moderate to high.
East z East Riverside Restaurant
Blackfriars Street
The Riverside restaurant is all about fine-dining with an Indian menu. However, it doesn't mean that casual dining will not be good idea, as it's mainly about good spicy food, which is available in abundance here. So bring in your business associate, your date, family, friends or connoisseurs – the place will take care of your impression on them. Apart from a lavish a-la carte they also have set menu in three different categories with according pricing.   
Akbar's Restaurants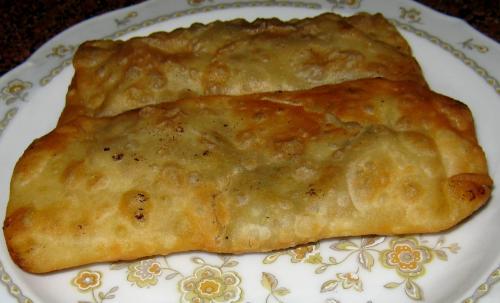 73-83, Liverpool Road
The specialty at Akbar's is South-Asian cuisine, in which India contributes a larger share, as delicacies various big and small communities in India like Persian and South-Indian too features in the menu prominently. The street-side flavors or the gourmet, every delicacies, which makes Indian food so rich, spicy and tasty is served here. Pricing is moderate and place is very good for any kind of parties or get-together.
With the list of some of the top Indian restaurants in Manchester, you now know where to go to add that dash of spice in your daily food or gourmet journey.
Photo credit: ifood.tv 
Top Indian Restaurants In Manchester