Top Chinese restaurants in Delhi

2 May 2011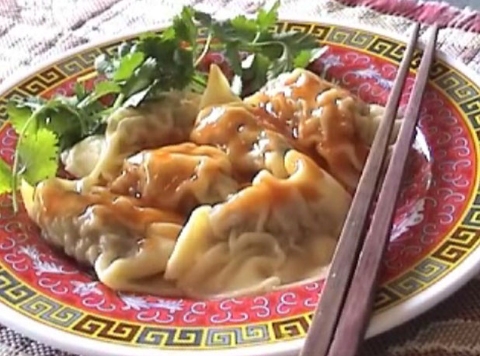 A visit to these top Chinese restaurants in Delhi and you will never again think of Delhi as the hub of North Indian delicacies only.  Apart from Indian cuisine, Chinese is the most popular cuisine in Delhi and the top Chinese restaurants in Delhi make it a point that Chinese food lovers should get more than desired options from various regional Chinese gourmet. So when you have had enough of Chandni Chowk (the food hub) you can head to these restaurants for that authentic Chinese.
The Yum Yum Tree
New Friends Colony
While the menu boasts a lavish range of Chinese food, the flavors are primarily, Singapore-inspired at The Yum Yum Tre. While the dim-sum is enough for a delectable Chinese food experience, the a-la carte menu has more option for those who want to explore more of Chinese taste. Mock-meat dishes are hugely popular among the veggies. The ingredients are genuine and fresh giving the best taste. Pan Seared Sea Bass in carmalised garlilc at Rs 750 or Squid in white garlic sauce at Rs 400 is must-try items in the menu.
Yo China
Greater kailash-1, M Block Market
You may as well start thinking the neighboring country, while you dine here, as they have some regional specialties like – Murmese Khoa Suey, Mangolian Chicken and other clay pot dishes – from various provinces of China. Yo China also offers Indo-Chinese fusion food for those dare-devils, who would like to try unknown taste. A range of dim-sums also make it worth trying.
China Garden
201, Om Chambers
This is China's true essence with authenticity in everything. Décor includes Chinese lanterns and vases, food includes gourmet from various provinces of China and is prepared from freshest and most genuine ingredients. China Garden  restaurant is frequented by A-lister crowd like movie stars, business honchos, socialites and many more.
Zen Restaurants
B -25, Connaught Circus
A lively yet elegant dining experience, which many describe as divine is offered here at Zen  that brings some genuine Chinese cuisine from both the royal and humble Chinese kitchen. Its specialties include – Chicken with green beans, special ginger prawn, prawns in XO sauce (a Chinese seafood sauce) and much more served with Indian hospitality at its peak.
Experience the true Chinese cuisine in delhi at these top Chinese restaurants in Delhi.
Photo credit: ifood.tv 
Top Chinese Restaurants In Delhi