Top Italian restaurants in San deigo

2 May 2011
Top Italian restaurants in San Diego have contributed significantly in making a paradise for foodies, who don't hesitate to try out the Roman cuisine, while they enjoy American sanguine life. No matter if its san Deigo, you can still what do what Romans do, that is, experience and enjoy the authentic Italian fare at some of the top Italian restaurants in San Deigo. While you can enjoy traditional authentic Italian cuisine, a lot of innovative Italian food is also available for those you want it their way or different way.
Buca Di Beppo
705, 6th Avenue
Come to Buca Di Beppo with family to enjoy best of Italian fare, which is inspired from humble Italian kitchen, tastes best when shared. You may feel that one visit is not enough for you to enjoy the lavish delectable menu. Especially with an array of pizzas, pasats, salads, wine and beer – the restaurant promise a wonderful time with you family and friends. The food is served in a family manner, which is shred and eaten for best experience. Fried Mozzarella and stuffed mushroom (mushroom stuffed with Italian ham) are best suited prologue for the richer and tastier main course that follows.
Bice Ristorante
425 Island Avenue
While you may get a sneak peek into humble Italian village gourmet, you may as well try out some contemporary yet genuinely Italian cuisine at Bice Ristorante. The amalgamation of American warmth and Italian style and taste and relaxing ambience ends in a divine gourmet experience with authentic Italian in most genuine way. The food is prepared with the fresh local farm and garden produce and the menu changes weekly to maintain that freshness of taste.
Baci Ristorante
1955 West Monrena Blvd
At Baci Ristorante style oozes from everything around—in food, in ambience and the staff too. And when in an elegant and relaxed seating a tuxedo-clad staff serves some scrumptious and sumptuous Italian fare both traditional and contemporary and a select wine list completes the divine experience. Pricing is moderate to high but the whole experience is worth every cent invested. Penne Alla Salmone (Penne pasta in salmon sauce) is a must-try dish in the menu.
Caffe Bella Italia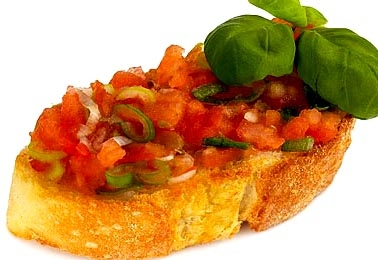 1525, Garnet Avenue
Happy hours, discounts, wine tasting ticket and scrumptious buffet and all so Italian at Caffe Bella Italia. In a casual and relaxed seating the restaurants offer some of the best North Italian food is served. A lot care has been taken to make food as healthy as tasty, as the ingredients used if local and fresh and no preservative is used. Pastas, pizza and much more than the famous Italian fare is here.
Next time when you feel that style quotient is missing from food in your life, head to these top Italian restaurants in San Deigo for that hint of glamour in your food.
Photo credit: ifood.tv 
Top Italian Restaurants In San Deigo