Top Italian cuisine in Toronto

28 Apr 2011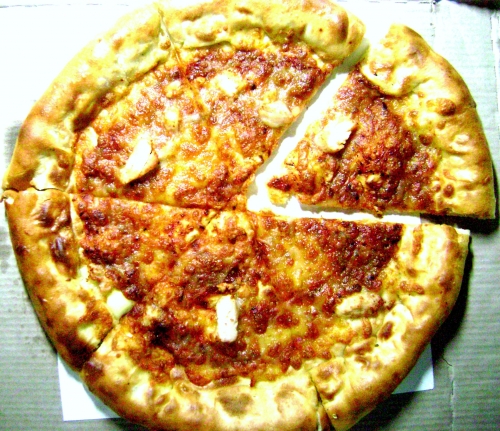 The top Italian restaurants in Toronto are not only about pizzas and pastas, which are the face of Italian food all over the world, instead, they have something special to offer – authentic Italian cuisine, which is much more than penne pasta and margarita pizza. While the American air puts you in a festive mood, Italian food at the listed top Italian restaurants in Toronto will complete the celebration in the royal roman way. Go beyond the usual white and red sauce pasta and experience the exotic and special from Italy directly.
Pizzeria Libretto
221, Ossington
Hulloa!! Pizza-lovers in Toronto, here some good news for you, as Pizzeria Libretto brings some real pizza in most authentic and exotic taste right in the heart of the American city Toronto. The key ingredients used like the flour is authentic Italian Caputo Dopizo zero flour, and other ingredients used like veggies and meat are fresh local produce. The pizza is made, as it should, that is, just like in Naples, where pizza is cooked in wood-fired oven. Here too they have that special wood-fired oven and pizza gets cooked in that intense heat in that oven to give that perfectly cooked crust with perfectly cooked toppings. Apart from some great pizza, also try some Rocco's Duck Proscuitto ($7) or better still the Grande Tasting that includes all meat and cheese with condiments and priced at $40.
Terroni
720 Queen Street West
Try out the authentic regional Italian cuisine in its most unadulterated form here, as they do it just as the Romans do in Rome. The best authentic Italian cuisine in the city at affordable prices, is available at Terroni. Frittura Di Calamari (deep fried slightly floured calamari) is so tasty that you might lose count if yiu have it during an interesting conversation. Funghi Assoluti (baked oyster mushroom with Parmigiano and Balsamic vinegar on arugula) priced at $ 12.95 is also a must0try at the restaurant.
Il Muliono
1060 Eglinton Avenue West
This one is for fine dining experience – a good place for a romantic dinner or a date, business meeting too can be arranged. Il Muliono also serves continental, however, Italian cuisine is their forte. If you are not a connoisseurs, let the staff help you choose some of world's finest wines that complement your meal making it an experience in itself. Gnocchi Quattro Formaggio Salsa Pomodoro ($ 24.95) is a good entrée option, Orata alla Grigilia ($ 36.95) has been a hit among the food lovers.
Zucca Trattoria
2150 Yonge Street
Zucca Trattoria is all about authentic, simple and yet amazingly delicious Italian food inspired from various regional cuisines of Italy. Use of fresh farm produce and poultry makes every dish a delight. Ferrazzuoli alle cime di rape e burrata ($ 22) and Pesce alla grigilia profumato alle erbe are some of the most popular dishes at the restaurant.
Seven Number Restaurant
516, Eglinton Avenue West
The best and the worst part is that their menu changes daily, so if you are looking for any particular dish at Seven Number, then you should check their website before you land there. However, the ever-changing menu is a blessing, as you can be sure to get better than you expected stuff everyday and you also get to try different and exotic Italian fare like never before. No matter what the changes are the authenticity is not compromised and you get to eat the best at good pocket friendly prices.
Italian food in heart of American city serving authentic regional Italian food – do you need any other reason to plan a visit to these top Italian restaurants in Toronto.
Photo credit: ifood.tv
Top Italian Cuisine In Toronto