Top Indian restaurants in melbourne

27 Apr 2011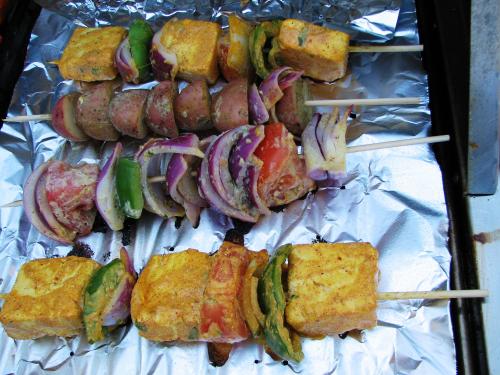 The red hot curry, the spicy cottage cheese or chicken preparation and the smoking and aromatic biryani, Indian haute cuisine, it seems, omnipresent. Some of the top Indian restaurants in Melbourne bear testimony to the above fact. India, which in itself, is a melting pot of different cultures boasts of a cuisine which is just as rich and colorful as its culture. So get the feel of the vibrant hues of Indian taste from all North and South Indian kitchens of the country in you platter in Melbourne.
Bhoj
Shop 14, 114, James Street
The name Bhoj  means feast in Indian language (Hindi), and its truly a feat to be here and try authentic Indian food along with enjoying the Indian hospitality. The décor, which is inspired from drawings an carvings on caves and monuments in India, gives a sneak peek into the rich heritage of India and the food complements to that successfully. Owned and run by an Indian couple, the restaurant is a favorite among many and boasts of a long list of loyalist. From the Indian street-side fare like bhajias and samosas to fine-dining delicacies like tandoori chicken lamb do piazza – the restaurant serves it all for all occasions and moods. The pricing is moderate $5.90 to $ 19.50 for each dish.
Gaylord Indian Restaurant
4 Tattarsalls La
If it's Indian restaurant, its Gaylord  -- Its vibrant and striking Indian décor, Indian hospitality, live Indian music (with foreigners also in the band) and most importantly finger-licking good food. They claim to be best in tandoori fares, which is North Indian specialty. However the menu is rich with enough choices. The set meal (known as thali) is divided into four different sets at different price range, the costliest being $ 24 for a full Raja meal (Kings' meal). You may gauge for yourself the pricing. They also have a separate banquet menu which is also pre-set.
Nirankar
174 Queen Street
The ambience in itself is so full of warmth that one cannot help but feel great about being here. With some amazing service and authentic Indian food the visit seems successful and complete. Nirankar  makes an apt place for all kind of occasions – family gathering, outing with friends, corporate meets, dinning with a special someone or just there for the love of Indian flavors. Bringing the South and the North Indian kitchen in one place, the restaurant serves some of the most genuine Indian food. The balanced use of spices, gives individuality to every item in your platter. Enjoy some aloo tikki chaat at $ 9.9 before you move to main course, where you can try Chicken vindaloo.
Bombay By Night                                                                                                                        
355 North Road
At Bombay By Night, they have been serving authentic dishes Indian, but this doesn't keep them from experimenting and coming up with something exotic. However, the idea is to keep it Indian by all definitions. They follow traditional Indian cooking techniques to bring out a special dish of their own and also serve some traditionally Indian dishes, in the most unadulterated manner. The restaurant has made a successful attempt in summarizing the Indian food scene through their lavish menu.
Carlton Curry House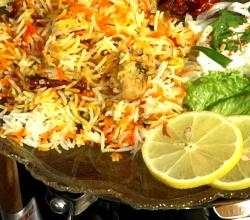 108, Lygon Street
If you are new to Indian cuisine, you may take your time to know more about Indian food at Carlton Curry House, even if you don't plan to order that. Moreover, if you really want to try something that is hot and you are not comfortable with that flavor then on request the intensity can be changed to suit your palate too. The authenticity of food is guaranteed and taste of each item ordered can bear testimony to that. The price is too tempting (ranges $3 to $ 19.50) and you may end up trying many things so it's advisable to go when really hungry.
So when the taste-bud crave for something spicy or the mood is little too grey, head to these top Indian restaurants in Melbourne to add a dash of spice in your life with hot curries and juicy tandoori delicacies.  
Photo credit: ifood.tv 
Top Indian Restaurants In Melbourne