Top Japanese restaurants in San Francisco

27 Apr 2011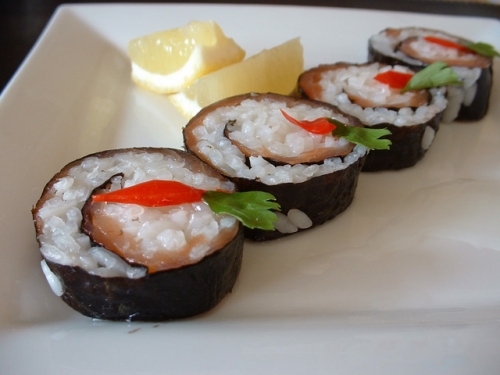 Sukiyaki, Yakitori, sushi and many such delicious names to choose from – top Japanese restaurants in San Francisco are a nation in itself. They not only serve flavors of Japan but also its culture through their hospitality in a platter for you to experience and enjoy. While sushi has been the face of Japanese cuisine so far across the world, many other delicacies at these Japanese restaurants in San Francisco are now alluring food lovers with their out-of-the-world taste and presentation. The given list if some of the best Japanese restaurants in San Francisco will help you make your trip to the city a lot a lot yummier.
Shushi Ran
107, Caledonia Street
As widely known, Sushi has been one of the most popular Japanese dishes all over the world. This popularity has lead to exclusive Sushi parlors and sushi bars in many multi-cuisine or Japanese restaurants. The restaurant Sushi Ran, however takes care of the local flavors too and brings fusion of pacific and traditional Japanese cuisine. The chef and other staff of the restaurant are of great help if you find it difficult to choose from the dishes. Do not forget to try the Sake with the food. The restaurant is an apt place for food lovers, who can enjoy the company of their friends or family while they savor the cuisine.  Sake Shashimi at $ 5.50 and Hamachi Kama at $18.50 are two of the must-try items here.
Kiss Seafood
1700 Laguna Street
Come here for authentic Japanese fare and you will find a good value for money yummiest Japanese food served to you with Japanese hospitality. The place is cozy and relaxed and favorite among many Japanese cuisine loyalists. They make sure if it's called Japanese, it must be Japanese – be it a fish-dish or Sake. Trust the chef for that perfect Japanese food. Serving some of the best sushi in a foreign land, the restaurant is popular for its Omakase meals.
Hana Japanese restaurant
101 Golf Course Drive, Rohnert park
At Hana they serve authentic Japanese cuisine prepared from a combination of fresh local produce and traditional Japanese cooking technique in an elegant ambience, where you can relax and relish every bite. Apart from dinner, lunch and sushi menu, they have a special Ken's Osusume menu which includes choicest authentic Japanese delicacies like – Kisu nanban Zuke; Namagaki; Hirame Ankimo in a price range of $ 9 to $ 15.
Kabuto Sushi
5121, Geary Boulevard
A Sushi dedicated restaurant, Kabuto is pretty famous among the sushi lovers in the city, Kabuto, serves some of the best fish-dishes. It also enjoys a list of loyal customers, which grows almost every day with every meal that the guests are served. Order fro ceviches, Hamachi Kama or any seafood dish is sue to win you over with its perfect taste and presentation.
Goemon San Francisco
1524, Irving Street
Expect some authentic Japanese flavors in a homely and friendly environ. The chef and the owner make sure that your experience is more like an evening with friends. Indulge in good Japanese food and heart-warming conversation over glasses of sake and a free treat, if the chef is really in a good mood, which is expected mostly.
Whether you have heard about it or not or you are able to pronounce it correctly or not, let all these facts not bother you while you enjoy every morsel of authentic Japanese food served in these top Japanese restaurants in San Francisco.
Photo credit: ifood.tv
Top Japanese Restaurants In San Francisco