Top Chinese restaurants in Toronto

26 Apr 2011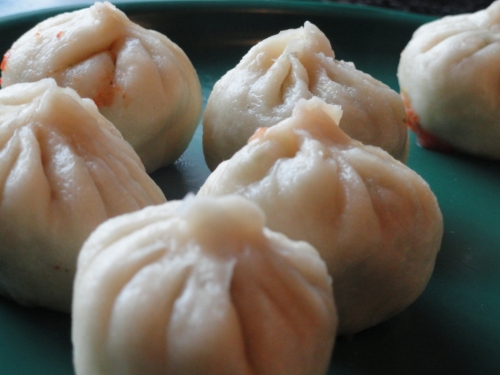 The top Chinese restaurants in Toronto offer delectable dishes from Chinese cuisine which are adored by  food lovers across the world. Whether you are an avid Chinese food lover or just want a break from your routine American food, a visit to some of these Top Chinese restaurants in Toronto can help you in your quest of authentic Chinese haute cuisine in heart of America.
Lai Wah heen
108, Chestnut Street
Lai Wah Heen brings authentic yet contemporary Chinese cuisine, inspired by tradition and prepared by following Chinese regional cooking techniques, the restaurants promises a Chinese dining experience, which is experienced in China only. The décor, the presentation, the techniques, the taste and the hospitality is all example of rich Chinese tradition. While they serve delicacies from all regions of China, the focus is on Cantonese tradition. Deep fried minced lobster crispy fold at $ 6 per piece and steamed dumplings of fresh crabmeat and garden vegetable medley at $ 3.50 per piece are a sure shot way of the restaurant to increase their fans' list and turn many first-timers into loyalists.
Mother's Dumplings
421, Spadina Avenue
Come to Mother's Dumpling restaurant for those home-made dumplings, which no one but mom can make. They have been striving hard to match the taste that is found in humble Chinese household. Be it taste, hospitality or price, the treatment here can be described in one word – Motherly. So for some of the tastiest and most pocket friendly Chinese food, Mother's Dumpling, is the place to be. Lamb Shui Mai at $7.10 and Pork and Dill dumplings at $11.25 are much ordered for dishes in the restaurants.
New Ho King
Find some traditional Chinese cuisine at a reasonable rate at New Ho King. Apart from food they also have free delivery service that makes then favorite of students and families alike. The Chef's recommended menu includes spicy crispy shredded beef $ 8.95 and Shrimp with lobster sauce at $ 9.95 among many other delicacies. They also have set dinner menu (for four people) at $ 45.
Lee Garden
331, Spadina Revenue
One of the oldest of many Chinese restaurants in Toronto, Lee Garden, has been famous for its elaborate and creative menu, which changes regularly to incorporate seasonal ingredients. From traditional recipes and techniques to contemporary Chinese delicacies, Lee Garden has been serving its best to its customers since long. Try its Assorted seafood and Tofu soup; deep fried crispy skin chicken and many more food to get that authentic Chinese dining experience.
Zin Restaurants
90, Avenue Road
At Zin, they primarily follow Hong Kong methods of cooking and therefore you have a whole range of Chinese dishes from Hong Kong kitchen. To name a few – sweet and sour pork with fruits; wasabi shrimp; deep-fried ribs dusted with roasted garlic. They have an impressive wine-list too, which can make your dining complete. The elegant décor and subtle ambience focuses on giving a relaxed environ to the customer, so that you can enjoy every bite.
With a whole list of self-explanatory dishes, all you need to do is make your choice and enjoy every bite, and leave the rest to the these top Chinese restaurants in Toronto to make it better and better for you.
Photo credit: ifood.tv
Top Chinese Restaurants In Toronto