Top Italian restaurants in Los Angeles

21 Apr 2011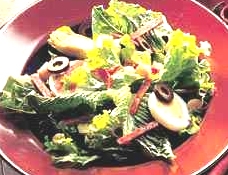 Think thin-crust pizza, cream-cooked pasta, and mushroom risotto and then think of the top Italian restaurants in Los Angeles, it's all the same thing. The Italian restaurants in Los Angeles are good at creating the authentic Italian feel and taste on a foreign land. It's more like replicating the Italian gourmet experience in the heart of America. They keep it really original with use of original ingredient at the same time local fresh farm produce is also given lot of importance.
Toscana
11633 San Vicente Blvd
Try their wood oven baked pizzas, seafood delicacies right from Mediterranean and trend-setting pasta flavors and combine it with special Italian wine. Freshest of veggies and juiciest of meat cooked tenderly to perfection to match that standard set by Traditional Italian food is the specialty. And while you are served the best meal of the day, enjoy the Italian hospitality too at Toscana. Insalata Di Rucola (Arugula with Cheese slices), Risotto Alla Paesana (Arborio rice sausages and mixed vegetables) and Spaghetti Vongole (Spaghetti with clams) are among the favorites of the guests. The price of each item ranges from $11 to $23.
Drago Centro
525 South Flower Street
Bringing to you all that is taken to make a luxury dining experience, Drago Centro, in the downtown Los Angeles, is catering to casual diners and connoisseurs with same attention. Be it a date, family outing, business meeting or friends' get-together – the restaurants can be a perfect place for every occasion, especially with its outdoor seating under a canopy. The menu highlights the cultural diversity of the island nation, as it picks the local flavors of Italy in the most modern set up that makes it so time-fresh while maintaining its authenticity. Plan a lavish meal or grab a bite from the small-bite section, the bliss remains unchanged. Il Salmone Affumicato (smoked salmon, crème, crostini) is one of the popular dish from the small-bite section.
Eastside Market Italian Deli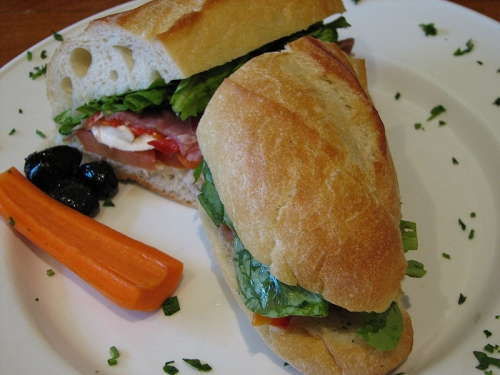 1013, Alpine Street
Famous for its sandwiches, Eastside Market Italian Deli, has been serving the Los Angeles crowd since many years. And since first years, they have been pioneers in Italian sandwich, and their taste has helped multiply their loyalists. The most popular sandwich is Hot roast beef and Pastrami, which is almost staple for many old customers. Apart from that – Italian sausage with cooked pepper and cheese, hot plate sausage and meatball are other popular items. The family-owned business, though small, has won many awards and recognitions for its great service and unmatched taste – and all for a moderate price.
Zucca Ristorante
801 South Figueroa
It flaunts an award of best Italian restaurant in downtown Los Angeles, but more than that Zucca flaunt some handmade pastas, fresh Italian cheese, tender dishes of seafood, meat and vegetables; and all this matched with select wines to make the most of Italian rustic dining experience. Relish grilled Panini and Neapolitan pizzas in an elegant and relaxing environ.
So, do what the Romans do in America and savor each morsel and bites of traditional and contemporary Italian dishes, served in top Italian restaurants in Los Angeles.
Photo credit: ifood.tv
Top Italian Restaurants In Los Angeles