Top Indian restaurants in New York

20 Apr 2011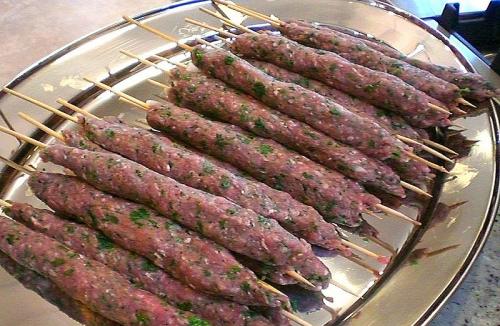 Taste the spice of life, while you breathe the energy of New York City, with some of the top Indian restaurants in New York. Delectable Indian cuisine and hospitality is well defined and immaculately executed in the listed restaurants, which bring experience of a lifetime. Delve deep into the pleasure of tasting succulent meats, vegetable, or cottage cheese marinated in aromatic and strong-flavored spice from the land of miracles, India. While some make it large by giving that royal feel, a few prefer to make it taste like grandmother's secret home-made recipe.
Salaam Bombay
319 Greenwich Street
The mirror studded canopy, earthen décor, sitar music in the air and strikingly beautiful and aromatic Indian platter – Salaam Bombay—has it all what takes to be one of the top Indian restaurants in New York. The restaurant salutes the spirit of both the cities – Bombay and New York, as they are the melting pots of cultures from various parts of respective nations. It bring specialty from every state of India for its guests to have a complete Indian dining experience.
Taste of India
287, New Drop Lane
The menu at Taste of India is as diverse at cultures and its shades are in India. While they serve Indian food in its true taste and color, they also keep the prices as humble as Indian hospitality. You may try the weekend lunch buffet, which is a mix of many dishes that are specialty from different parts of India just at $9.95. The lunch menu not only flaunts different state cuisine from the mystic land of India, but also has successful innovatively cooked items as a guests' favorite.
Tamarind
41-43 East, 22nd Street
An array of Indian cuisine awaits you at Tamaind restaurant, which is one of the top Indian restaurants in New York. Owned by an Indian, who has spent better years of his life in India, the menu reflects his knowledge about the exotic and common spices and their combinations and proportion to get that out-of-the-world taste. An executive lunch menu, priced at $24, is a perfect example of rich yet healthy, spicy and taste Indian delicacies.
Chola
232, East 58th Street
It seems India with all its vibrancy, in terms of colors and taste has been miniature and placed in New York through Chola restaurant. The ever-changing buffet menu makes it a pleasant surprise every time you order. The restaurant boasts of a number of award and accolades it has received for its food. Kurkuri Okra (Crispy red onions with lemon and cumin), Galouti Kabob (tender lamb patties that melts in the mouth) are the must try dishes here. Also from the street-side section—Ragara is favorite of the frequenters.
Vatan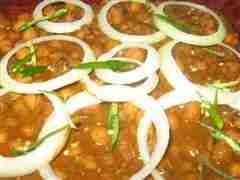 409, Third Avenue
A vegetarian restaurant, Vatan represents the food, culture and set up of Gujarat, a state in western India. Beautifully designed and decorated to give you a feel of being in a village courtyard, with thatched roofs, a banyan tree, and the hand-painted tables. The prix fixe thali is the most sought after option here, however, a lavish al a carte menu is also ready to serve common and exotic Indian dishes like – Kadhi, chole, khichdi, batakanu sak and much more.
Experience the spice and other ingredients from India in their best avatar t the above-listed top Indian restaurants in New York. And hope the blog helps you in your quest of spice of life.
Photo credit: ifood.tv
Top Indian Restaurants In New York