Top Mexican restaurants in Chicago

19 Apr 2011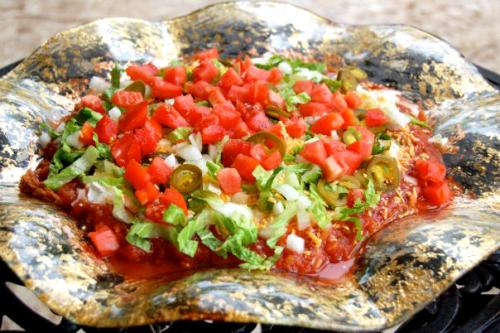 If you though it will be difficult to look for top Mexican restaurants in Chicago, take time to read this, as the city offers large number of exclusive Mexican restaurants that are ready to make your day with their authentic Mexican delicacies. So while you shop or enjoy the architectural beauty of the city of Chicago, make sure to try some Mexican dishes, you never know you might end up going to Mexico after that. The list that follows will come handy with its information about location, menu and review about the top Mexican restaurants in Chicago.
Chilam Balam
3023, North Broadway Street
The name, Chilam Balam (in Mayan language), means 'Book of the Jaguar Priest'. Going by the prophecy that earth will come to an end in the year 2012, the restaurant comes with a message of resort-to-nature and be-natural. All its food served is a unique combination of authentic Mexican with fresh farm products. Not only it takes care of taste combined with health but also helps the local farmers. The menu too reflects lot of greens and combinations like –Flautas stuffed with chicken thigh and rajas, chipotle sauce, pickled cabbage, carrots and crema—as one dish, priced at $9.75.  
Frontera grill
445 North Clark Street
A place oozing with life and vibrancy, Frontera Grill, is a casual place where you can enjoy the ambience with lot of bold-coloured paintings and Mexican music along with authentic Mexican food. The ingredients used are custom-grown, making every food a signature dish. They are organic and just as bold as the paintings. Cazuela de Camarones a la Mexicana, priced at $9.50, is one of the favorites of the loyalists at the restaurant.
Amelia's mestizo grill
4559, Halsted
Bringing some relishing delicacies from Central-South Mexico, Amelia's Mestizo Grill gives a choice in authentic Mexican and innovative Mexican cuisine to be savored in its informal and relaxed environ. One of the top Mexican restaurants in Chicago, the restaurant makes sure that natives of Mexicans in Chicago can feel at home while they dine and others can enjoy the hospitality and attentive service along with the food. Lomo De Res San Pedero; Pato A La Grillia; Ostiones Amelia – are a few of the food items, that has been a reason for many to come back to the restaurant
Adobo grill
1610, North Wells, Old Town
Apart from serving some amazingly good food from the Mexican kitchen, Adobo Grill makes it a delight just to be there. With their frequent diner rewards, special occasional menus, ever-growing menu, it is one place that cannot be missed. Ceviches (fresh seafood cooked with acidic citrus juices) make the hot favorite at $9.99. A tasting of all Caviches will cost $14.99.
Topolobampo
445 North Clark Street
The classy sister of Frontera Grill, Topolobampo, commonly known as Topolo, promises an elegant Mexican experience, unlike its sister Frontera that is more casual. Here you may look out for you dinner jackets and enjoy every bite of authentic and regional Mexican flavor. Adding to the class quotient of the restaurants you will also have museum quality art by famous artists adorning the wall. The menu is ever-changing, but the signature can be tasted here. Camarones con Arroz Negro – a shrimp dish with black rice, priced at $22 will say it all about the restaurant.
Photo credit: ifood.tv
Top Mexican Restaurants In Chicago