Top Italian restaurants in Chicago

12 Apr 2011
Some of the top Italian restaurants in Chicago have a purpose to meet –apart from giving some heart-full gourmet experience, they also make you forget about the world, while you cut deep into the cheese and take a bite of an authentic Italian Pizza. So, if you feel that doughnuts are tasting like pizza base, and baked vegetables are looking like asparagus and cheese, it's time for you to head to a Italian restaurants in Chicago. The following list of some of the best restaurants in Chicago will come in handy, if your mouth asks for Italian in heart of America.
La Scorla
721, West Grand Avenue
A wonderful amalgamation of local seasonal ingredients and authentic Italian recipe –La Scrola brings some of the finest Italian food in a way you want it to be. However, the authentic taste lovers will not be disappointed as the food is prepared in the in the traditional way mostly with imports from Italy if need be. Be it – Penne Siciliano to Macaroni Arrabita—the short gourmet trip to Italy is worth every penny shelled here.
Davanti Enoteca
1359, W Taylor
A lot of research went in to bring out the rustic taste of Italy for the people in Chicago and the result is Davanti Enoteca in Little Italy, which is as Italy as its name sounds. With the décor giving a feel of rustic bar and eatery with bare-brick walls and potato sacks on the wall, the restaurant is a must-to-be place in any Chicago visitor or denizen to experience the old Little Italy in its true color and flavor. A few options to be shared and enjoyed are – Rustica Della val Taleggio; Prosciutto di Parma; and Cacciatorini from among much more. Wines are not be forgotten, as they serve the taste of Italy in style of Italy.
Capi Italian Kitchen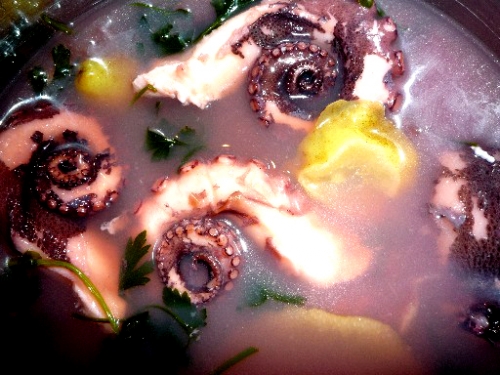 700 E Grand Ave
They say they have something for everyone, as Capi Italian Kitchen brings some genuinely Italian cuisines for food lovers of Chicago. While they promise some classic dishes from Rome, they have not refrained from bringing a twist in the old favorites of people with their innovative cooking style. Vegans or not, everybody has a reason to be at Capi as often as taste-buds command.
Viaggio Ristorante and Lounge
1330, W Madison Street
While they prepare a Southern-Italy delicacy here, they know it well its for American taste-buds, hence a marriage of Italian kitchen with that of American, and the wedding planner is Victor Perdue, executive chef at Viaggio Ristorante. However, the authenticity is unquestionable, as they bring in some traditional Italian food, keeping it Italian in terms of taste and presentation, for American food lovers. Among Italian specialties the hot cakes are – Rigatoni with Sunday prok gravy; cavatelli shrimp and broccoli, Spahgetti Carbonara—to name a few.
Italian Village Restaurant
71, West Monroe Street
One of the oldest and best Italian restaurants in Chicago – Italian Village—takes you on a tour of small Italian town as you step into the restaurant. With cozy seating and lavish menu boasting of an array of Italian preparations of seafood, meat, vegetables, pasta, pizza and salad, the place is a pilgrimage for Italian food lovers, who like it traditional with no contamination. In the antipasti section – Baked clams oreganata and prime beef carpaccio are among the favorites of the restaurant loyalists.
Now with the list of some of the top Italian restaurants in Chicago in you reach, you have no reason to refrain from going beyond cheese pizza, pasta and Caesar salad and taste Italy in all its richness.
Photo credit: ifood.tv
Top Italian Restaurants In Chicago