Restaurants In Montreal
8 Apr 2011
Restaurants in Montreal promises you a lip-smacking local fare.  Trail down our list of good restaurants in Montreal that are world-famous for their awesome ambiance, superlative food and  zesty wine and luscious cocktails. So what are you waiting for. Join us as we get on with our journey to explore the restaurants on Montreal.
Explore Best Restaurants In Montreal
Joe Beef

2491 Notre Dame West, Montreal
If you happen to be in Montreal, don't forget to make a stopover at Joe Beef, Montreal's favorite seafood, steak and oyster bar. Dining at this classic boutique restaurant may be a bit pricey affair, but considering the awesome food, amazing drink, top-notch ambiance and terrific dining experience that the place provides, it's worth the splurge!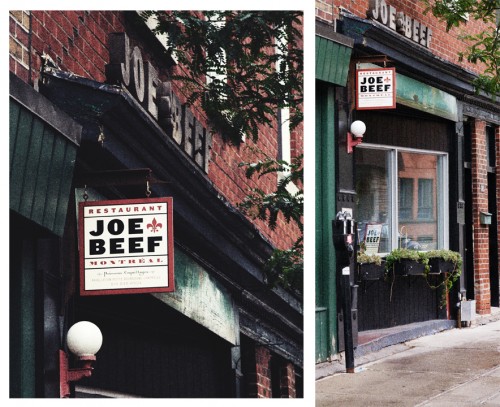 Kaizen Sushi

4075, rue Sainte-Catherine Ouest
You don't really have to go to Tokyo to relish good sushi. Kaizen Sushi offers sinfully delectable sushi and mind-boggling Japanese cuisines. With the Omakases (sample menu) boasting of freshest of fishes, seafood and other farm fresh Japanese yields, eating here is truly every gourmand's ultimate delight. What's more, this place also offers you the luxury of a private dine-out at its backyard, with a sexy view of St.Catherine and a ocerflowing booze counter. Now what more could you ask for?
Schwartz

3895, St-Laurent, Montreal

 
If you dig for yummy, palatable smoke meat, then Schwartz is your must eat place. Schwartz serves the most scrumptious smoke meat in the world. From mouthwatering smoked meat, salami, rib steak and liver steak to finger-licking cole slaw, pickles and frankfurters, eating in this place is a true treat for the palate. And if this word of praise isn't enough, know that this world-famous joint is a favorite stopover for Celine Dion, Angelina Jolie, Halle Berry and the Rolling Stones. Now that truly gives you a reason to stop by this place and scarf on its smoked meat.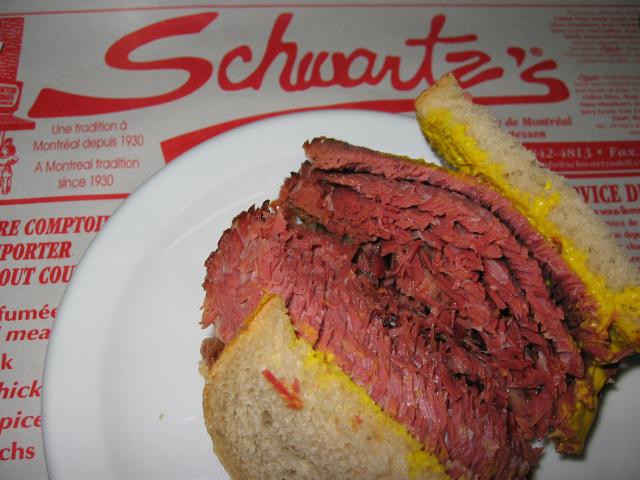 Le Mas des Oliviers

St Catherine's, Montreal
Le Mas des Oliviers promises you a top-class dining experience with its menu cards boasting of superlative French cuisine, bought to you from different parts of France. Apart from dousing yourself on its extensive wine list and soaking up the elegance of its beautifully decked interiors, you can try out the absolute must-haves of this place like blue tuna, filet mignon, boneless rabbit served with herb sauce, and its totally drool-worthy shrimp and steak platter.

Chez L'Epicier
St Claude, Montreal
Eating at this place is like a never-ending affair, the more you hit this place, the more you fall in love with the food served here. Chez L'Epicier boasts of an extensive array of contemporary, creative, cosmopolitan and mouthwatering cuisine. One stop at this place and you will know what fine eating is all about.

 
So, whether you dig for the classic Shepherd's Pie, or local delights like pizzaghetti and poutine, you will get almost all kinds of local varieties, gourmet delights and inspired cuisines in the restaurants in Montreal.
Image Credits: Restaurantsmontrealonline
Restaurants In Montreal