An Italian Restaurant You Can Ski To And Back

11 Feb 2011
Chalet Etoile, Cervinia, Italy is an Italian restaurant you can ski to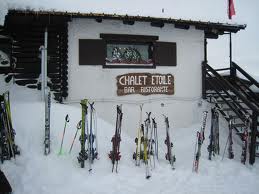 and back for lunch from the Zermatt, Switzerland. Ski to this Italian restaurant which is one of the world's ten best mountain restaurants. Referred to as Ulla's this Italian restaurant is located on a blue piste beneath the Rocce Nere chair lift. The restaurant is run by the Swedish chef, Ulla di Frassy and her husband.
Gourmet Extravaganza
Located above the Plan Maison, the Italian restaurant caters to the ski crowd that throng the ski slopes of Zermatt in Switzerland. Skiers can ski to this Italian restaurant from Zermatt and return back after lunch. A ski-pass is required to cross over the borders to get here from Zermatt. Skiers who cross over to Italy can ski through the resorts of Cervinia and reach Ulla's by noon for lunch. The crowd here is overwhelming during ski seasons and hence booking in advance is highly advised.
Ulla and her husband begin early in the morning to by riding up the mountains in snowmobiles and begin their preparations. This Italian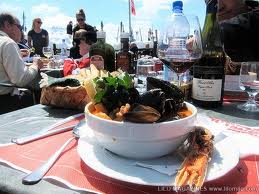 restaurant has a menu that changes daily, so even if you eat here for a week, you will be surprised every time with the spread. The fish soup and the spicy broth brimming with langoustines and mussels are permanent favorites for every meal on all days. Visitors can choose from a variety of spaghetti with clams or lobsters, beef steak, slow roasted leg of pork, pasta with mushrooms etc. The outstanding special in this Italian restaurant includes Flintstones-sized spareribs, artichoke pappardelle, dish of 3 grilled meat, grilled lobsters etc. The favorite drink here is the pinot noir from Cave des Communes in Aosta Valley.
On sunny days you can enjoy the food amidst views of the spectacular snow capped mountains, listening to Abba with warm Bombardine drinks. The homemade grappa of the Italian restaurant is always on the house as the parting gift and comes with the bill. You can also try the towering tiramisu if there is space in your stomach after the lovely meal.
Ski to this Italian restaurant and enjoy its culinary delights on your next Ski holiday to Zermatt.
Image courtesy:travelphotosforyou.com/ ;lilomag.com/
An Italian Restaurant You Can Ski To And Back