5 Best Nashville Restaurants

25 Jan 2011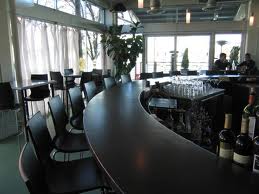 Nashville restaurants caters to crowds looking for continental fare as well as traditional southern cooking. Outlined below are the 5 best Nashville restaurants that satiates all tastes with a diversity that is parallel only to the music scene here in Nashville.
Top Nashville Restaurants Offering Variety
Bound'ry – 911 20th Avenue
One of the best Nashville restaurants located close to Vanderbilt University serving contemporary cuisine. Be sure to enjoy international dishes such as yucca empanada, Cajun veal chops, lobster flapjacks etc on your visit here. The wine and beer selection here is eclectic.
Sunset Grill – 2001 Belcourt Ave
This is one of the best Nashville restaurants that even has won awards in evidence of its superior food and service. The atmosphere is elegant with an ever changing menu for the guests. You can choose your pick from the steaks, vegetarian dishes and pasta available here.
Watermark – 507 12th Avenue
With great views of the Nashville downtown and colorful modern art adorning the restaurant, Watermark makes its mark as one of the best Nashville restaurants. Try the traditional fares here like the craw fish, grits with pork, veal, grouper and cornbread.
Capitol Grille – 231 6th Avenue
Typical American continental cuisine is served here. A favorite with professionals and local business men, the restaurant enjoys many a business lunch and pre-theater bouts of hunger. Come here for breakfast of Eggs Benedict.
Park Cafe – 4403 Murphy Road
Locals and visitors throng this place which is popular as one of the top Nashville restaurants and rightly so. Baked pasta, jumbo scallops, pasta stuffed zucchini etc are some of the irresistible fares that lure back here for more.
The meat and threes form the staples of Nashville. These are best at Loveless Cafe serving fried chicken, chicken and dumplings and meatloaf. Breakfasts are the highlights of these restaurants with biscuits, eggs, country ham and red-eye gravy being the most sought after attractions. Pancake Pantry is another place to haunt if you are looking for that healthy filling breakfast. Nashville also has its own national chains of restaurants like the Cheeseburger Charley's and Whitt's Barbecue.
Image courtesy:gaytravel.about.com/
5 Best Nashville Restaurants