5 Best Restaurants In Georgetown Washington Dc
20 Jan 2011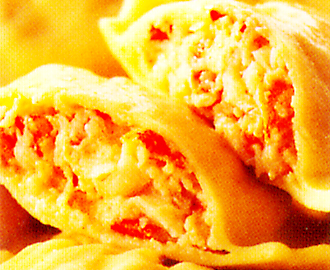 Georgetown Washington Dc's most of the restaurants serve excellent food, great service at affordable prices. Pick any of these 5 Best Restaurants In Georgetown Washington Dc and enjoy!
Harmony Café: Harmony Café in neighborhood Georgetown Washington DC is an ideal place for vegetarians. This family restaurant also serves Chinese. Crispy Shiitake Mushrooms, fake meat stuff like veganized shredded Szechuan beef and veganized General Tso are worth trying. If possible, try their lunch specials, as they claim to be the cheapest in terms of price anywhere in NW DC.
Nick's Riverside Grille - Washington Harbor: Nick's Riverside Grille is a restaurant that overviews Washington Monument, Roosevelt Island, the Key Bridge and the Kennedy Center at one side and panoramic views of sunset at the Potomac River on the other side. The food is good but quite expensive as steak starts at $29 and pasta at $21. Lobster ravioli filled with hearty lobster and topped with excellent Parmesan cream sauce and Maryland crab cakes with French fries and corn relish are worth a try.
Tony & Joe's Seafood Place: Situated in the Washington D.C. area on the edge of Potomac River, this Georgetown restaurant serves one of the freshest seafood in a great ambience. Dining is also available outside the restaurant but for that ordering an entrée is a must. They offer wide variety of seafood but specialize in steak. Try Bouillabaisse, a dish made of lots of lobster, mussels, clams and shrimp with scallops and fish. It is served with seasoned tomato broth and rice.
Filomena Ristorante of Georgetown: If you want to host a party, Filomena Ristorante of Georgetown is the perfect place as it offers variety of buffets and Italian with full alcohol bar. If you want to just have dinner, book in advance because the waiting is long here. Order lasagna, veggie stuffed shells or agnolotti alla panna (spinach ravioli) for a simply awesome experience.
The Daily Grill: Looking for a restaurant that serves food throughout the day, come to The Daily Grill. If you visit on Sunday, they offer huevos rancheros, Sunday Brunch of omelets along with varieties of coffee, fruit and toast. They also have a fully stocked bar and refill soft drinks free of cost. Daily Grill's other branches are in Illinois, Maryland, Oregon, California, Washington DC, Texas and Virginia are equally popular.
Image Credit: sunrisefoods
5 Best Restaurants In Georgetown Washington Dc