5 Best Restaurants In Key West
19 Jan 2011
Before preparing the list of 5 best restaurants in Key West, I must tell you that the city of Key West is the perfect place for the food fanatics. Being in this city, perhaps you can taste the cuisines from all parts of the world, be it Cuban or French or Asian or American. Most of the best Key West restaurants are really worth visiting, as you will enjoy the experience of life time.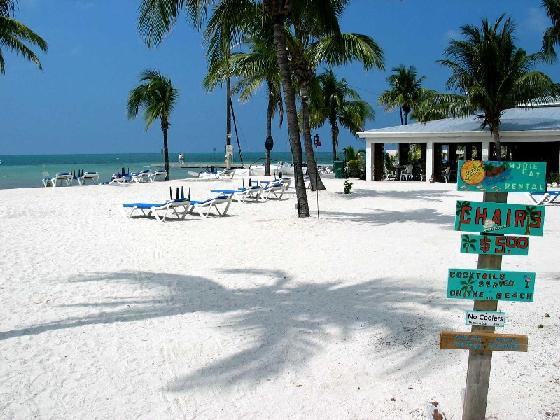 5 Best Restaurants In Key West
1.       Garbo's Grill, 603 Greene Street, Key West – The restaurant serves American and Mexican delicacies. The tacos and burritos are absolutely incomparable; particularly the fish taco is a hot favorite among the regular guests. Being moderately priced, they serve fresh and filling portions of food. It is definitely one of the best restaurants in Key West and a must-visit for the food loving persons.
2.       Blue Heaven, 729 Thomas Street, Key West – It is another amazing place, serving an array of cuisines including Caribbean, American, New American, Seafood, BBQ, Steak and Organic culinary styles. Everything is great and wonderful in this favorite Key West restaurant, be it food or service or ambiance. If you are in the city, then make it a point to visit this place.
3.       Louie's Backyard, 700 Waddle Avenue, Key West – Set in a stunning location; this place is a favorite place for many. You will definitely enjoy both the outside as well as the inside seating arrangements. The food is basically themed with American, Caribbean and Eclectic style using fresh and seasonal ingredients. The wine bar offers extensive list of wines along with delicately prepared small plates from variety of cuisines.
4.       Nine One Five, 915 Duval Street, Key West – This restaurant is certainly among the best restaurants in Key West, where you can serve your palate with some of the most delectable preparations. Here you can enjoy a wide variety of cuisines including seafood, Thai, Vietnamese, Tapas, Mexican and more. All the preparations are cooked with sincere dedication, and so they taste awesome. On top of that, here you can enjoy the fine blend of exquisite wines collected from various parts of the world.
5.       Latitudes, 245 Front Street, Key West – Although this place is new, it is gaining  popularity day by day. Nowadays, this place can be certainly enlisted among the best Key West restaurants. Being here, you can enjoy delectable seafood specialties in most spectacular beachfront setting. You can consider this for any romantic date or for celebrating your marriage anniversary. The restaurant also offers special bar menu and children's menu. The extensive stock of wines and champagnes is really inspiring for the wine connoisseurs.
Image Courtesy: bayaircharter.com, examiner.com
5 Best Restaurants In Key West