Top 5 Fancy Restaurants Los Angeles
18 Jan 2011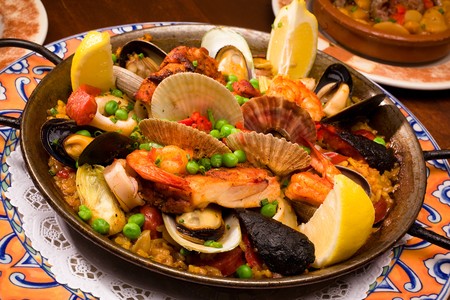 If you want to spend wisely at the same time want to get the best food and luxury, follow these Top 5 Fancy Restaurants Los Angeles and choose an outing for yourself.
Yamashiro: Situated on the eastern edge of the Hollywood Hills with stunning views is what makes Yamashiro a celebrity hotspot. Placed at Number one on Top 5 Fancy Restaurants Los Angeles, Yamashiro offers a wide range of Californian and Asian cuisine. Indulge yourself in the mouthwatering tastes of sashimi, sushi, sushi rolls, steaks, salads and fish. Whether you have drinks at the bar or dine in beautiful interior courtyard or dining room, the experience at Yamashiro is always satisfactory. If looking to celebrate a special occasion here, go for it, every cent spent here will be its worth. It is rated best in overall dining experience.
Spark Woodfire Grill - Studio City: Spark Woodfire Grill – Studio City offers a unique mesquite-grilled meat and seafood that you will not find anywhere else in Los Angeles. Opened in 1999, the two-floor restaurant hosts a dining room from where you can view what the chef is making in the kitchen. Spark attracts locals and businessmen during weekdays and becomes a dater's playground on the weekends. Enjoy wines in Spark's sleek black lounge on the second floor. Don't miss out on the grilled Atlantic salmon, Roman-style pizzas and steaks in main meal and house-baked apple walnut cobbler in dessert.
La Traviata: If you are looking for a place where you can celebrate your occasions lavishly, come to La Traviata. The ambience will make you feel as if you have come to a 19th century opera house with crystal chandeliers on high ceilings and ornate inlaid wood. Experience Italian classics like Porcini Risotto, Veal Scaloppini and Kumquat Coco Prawns paired with live piano tunes, simply awesome every night.
Cafe Sevilla Long Beach: Opened in 1987, Cafe Sevilla Long Beach offers pans of paella and traditional Spanish tapas. This was the first Spanish restaurant in San Diego's Gaslamp Quarter. The weekdays might be boring if you are looking for some fun, then visit the restaurant on weekends, when this place is filled with younger crowd, singing, dancing and enjoying wines from the reasonably priced wine list. Try full-bodied Spanish reds like Tempranillo and Torre Oria whenever you visit here. Café Sevilla is rated second best in terms of affordability.
Grotto: This family-friendly, romantic Mediterranean-themed eatery can be a great place to hangout for those who want to enjoy live traditional Italian music in dim lights with constant buzz of the Strip. Northern Italian staples like mouth-watering Arrabiatta-style red snapper, awesome grilled veal chop with roasted peppers and delicious lobster tail Milanese on grilled zucchini are some of the main attractions of Grotto. When you are at Grotto, don't miss its chocolate biscuit caramel mousse.
Image Credit: losangelesrestaurants
Top 5 Fancy Restaurants Los Angeles