5 Best Restaurants In Boca Raton
18 Jan 2011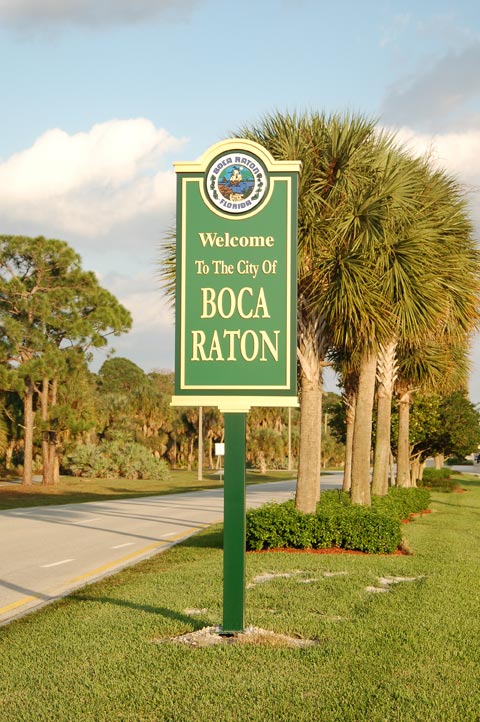 Being one of the famous cities in South Florida area, Boca Raton is a place for foodies. You should not miss the opportunity to taste the food at any of the 5 best restaurants in Boca Raton, if you are visiting the city for some reason. Here I am presenting the list for these top restaurants in Boca Raton.
5 Best Restaurants In Boca Raton
1.       Chow Thai – This Thai restaurant is one of the best restaurants in Boca Raton. The restaurant serves brilliant Thai specialties cooked in most authentic way. The atmosphere is very friendly and warm. If you are an avid lover of Thai food, then this could be the best choice for you. Even otherwise, you will enjoy the fresh and flavorful Thai cuisines served at this place.
2.       Casa D' Angelo – This is probably the best Italian restaurant in this locality. Being among the top restaurants in Boca Raton, this place is a hot favorite for the local visitors. The restaurant serves a vast choice of items, starting from normal pasta to special signature dishes. The place also has an amazing stock of rare and fine wines.
3.       Augy's Pizza Board Restaurant – Great food and great pizza – these are what you get here. Some of the pizza specialties are absolutely warm and delicious. It is the
ideal place for a family dine-out or for a romantic date. With reasonable prices the restaurant welcomes you in with a smiling face.
4.       Sushi Rock – Being at Boca Raton, if you want to enjoy fresh and delicate sushi rolls, then this is the right place to visit. It is one of the best restaurants in Boca Raton with incredible service and reasonable prices. Even if you are not fond of sushi, the Japanese cuisine it serves is most amazing.
5.       Houston's – One of the top restaurants in Boca Raton, this place serves gourmet American cuisines. It is a favorite to the locals, for the delicious steaks and pork chops or ribs. The burgers are also quite popular among the regulars. The adjacent bar has an extensive stock of wines.
Image Courtesy: cousinusa.com, findlocal.sun-sentinel.com
5 Best Restaurants In Boca Raton