5 Best Restaurants In Little Italy Nyc

17 Jan 2011
A visit to nyc is incomplete without paying a visit to Little Italy and how can you stop yourself from indulging in some great Italian cuisine. Little Italy is jam packed with Italian restaurants, so a list of 5 best restaurants in Little Italy Nyc will help you a great deal in deciding the right place to dine.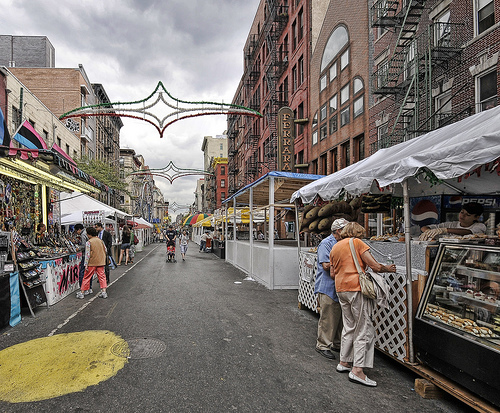 IL Cortile 
IL Cortile offers a warm environment and a full menu for the dinners. Whether you want a good lunch or get in for a romantic dinner this place is just perfect. It has also won the award of top 100 restaurants "where locals eat" and it's equally a favored restaurant for tourists. Hence, IL Cortile tops the list of best restaurants in Little Italy nyc. Stuffed grilled lobsters, veal, barbeque dishes and baby lamb chops are not to be missed if you are eating out at IL Cortile.
Pellegrino's
Pellegrino's romantic ambience has made it a popular place for dinning within a very short span of time. Started in 90's Pellegrino's has soon become one of the best restaurants on Little Italy Nyc for dating. The dishes are done tastefully and Linguini alla Sinatra is one of the every visitor's favorite dishes.
Plazzo
As a tourist to New York city, Plazzo restaurant is best recommended. It offers full course Italian menu form starters to antipasti and salads to soups. It also has outdoor courtyards so that the visitors could enjoy Little Italy's atmosphere along with Italian food.
AmiciIL
A look at the restaurant and you can be assured that Amici IL is definitely among the top restaurants in Little Italy Nyc. It is always packed with customers at noon as well as for dinner. Fresh lobster dishes made from live lobsters stored in tank is one of the most popular dishes at Amici IL.
Cha Cha's
Cha Cha is one of the best restaurants in Little Italy Nyc for Danny De Vito, Leonardio DiCaprio and Michael Douglas. It is the place for Italian pastries and desserts although one can choose this restaurant for lunch and dinner.
A visit to one of these best restaurants in Little Italy Nyc will keep you longing for more so make sure you stuff yourself well to keep your taste buds under control until your next visit.
Image Courtesy: www.flickr.com
5 Best Restaurants In Little Italy Nyc