5 Best Scottsdale Restaurants

17 Jan 2011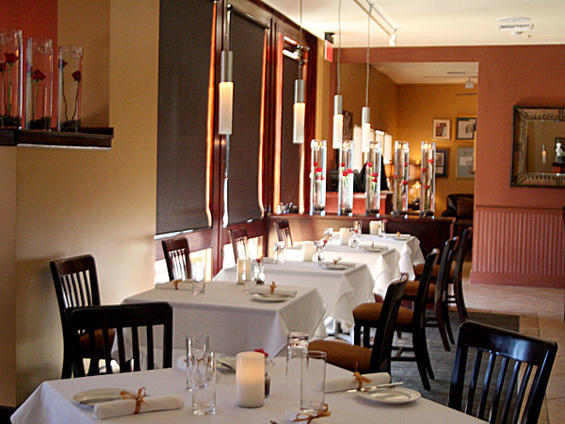 Blessed with natural scenery and perfect temperature to enjoy, Scottsdale is a happening place with some of the best eateries. Let's have a quick look on 5 best Scottsdale restaurants which offers you various delicious cuisines.
Mastros's City Hall Steakhouse
Address: 6991 E. Camelback  Rd.
Scottsdale, AZ 85251
It is one of the best Scottsdale restaurants because the three meals a day served here accommodate various tastes. Breakfast with cream cheese, steak and eggs starts your day on good note. Variety of meats, sandwiches, succulent seafood, and roasted chicken are some of the specialities that you can have for your lunch and dinner. In addition piano bar and live music adds splendour to the ambience of this restaurant.
Pasta Brioni
Address: 4416 N. Miller Rd.
Scottsdale, AZ 85251
You will feel at home at Pasta Brioni because of the warm reception that you get from the management and the wait staff here. No doubt the regulars consider themselves as a family member of this great dining place in Scottsdale. Regarding food, Pasta Brioni is considered as one the best restaurants in Scottsdale having expertise in delicious Italian and European cuisine.
Binkley's Restaurant
Address: 6920 E. Cave Creek Rd.
Cave Creek, AZ 85331
Chef-owner Kevin Binkley is famous for altering the menus daily so that you get to feast on a new variety every time you visit at Binkley's Restaurant. You can dine here on a six-course tasting menu that showcases the variety and quality of food prepared at one of the best Scottsdale restaurants. Some of the famous culinary delights that you can order here are foie gras terrine, tilefish and red snapper ceviche.
Rancho Pinot
Address: 6208 N. Scottsdale Rd.
Scottsdale, AZ 85253
Once you enter Rancho Pinot the first thing you will notice is the all-white tabletops that adds a feeling of ease in you. Moreover, the personalized service and great food specially prepared by the chef Chrysa Kaufman makes your dining here a memorable occasion. It is considered one the best restaurants in Scottsdale and has garnered various awards for its local and organic foods.
Deseo
Address: 6902 E. Greenway Pkwy,
Westin Kierland Resort & Spa, Scottsdale, AZ 85254
If you want to experience a lively dining, none can match Deseo. Visit here and savour the taste of Latin American Cuisine that has unique flavour due to variety of spices, sauces, and marinades used in preparing them. In addition you will also get a chance to enjoy the artwork of Cuban artist Garcia-Miranda at Deseo.
So what are you waiting for, take time to visit some of the best restaurants in Scottsdale and enjoy your food there. 
Image Credit: scottsdalerealestatereview.com
5 Best Scottsdale Restaurants