Top 10 Dallas Restaurants
16 Jan 2011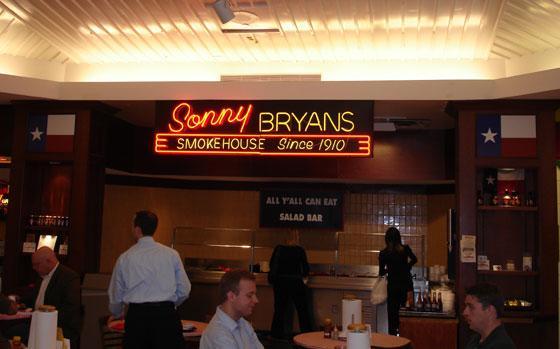 This blog serves as the guide to top 10 Dallas Restaurants. Through this writeup we plan to introduce you to some of the most happening Dallas restaurants. Like many other US cities Dallas is home to some of the wonderful eateries around US.
Sonny Bryan's Smokehouse: This BBQ hotspot is one of the top Dallas Restaurants because it has an impressive lineage to boast of. The restaurant which came into existence in 1910, serves some authentic barbecues around Dallas.  You can choose from some interesting barbecues which come with hearty side dishes like potato salad, coleslaw, and green bean casserole.   
Adelmo's: We thought of including the two storey Adelmo restaurant in the list of the top Dallas restaurants because it recreates some delightful culinary moments from Italian and Mediterranean cuisine.  Ravioli Florentine, Veal Osso Buco, and Mediterranean-style salmon, cappuccino ice cream. Also, you can scout through its well managed wine list. Now you may agree with us that Adelmo is indeed one of the top restaurants in Dallas.

 
Abacus: This is one of the top Dallas restaurants which serve some exemplary dishes from global cuisine.  The Pacific Rim influences compel the diner to eat more. Other than that the diners can have some great view of the chefs working in kitchen.  Ground-breaking recipes, fresh seasonal ingredients and gleaming interior decors – have helped a great deal in placing the restaurant in the list of top restaurants in Dallas.

 
The French Room: A palatial interior of this restaurant introduces you to elegance of French architecture.  The French Room offers you some exceptional gastronomical moments. You can sample some wonders from global cuisine. This upscale restaurant is famous for its entrees and desserts. You can choose from seared quail breast, New Zealand venison chops, and white miso-marinated Icelandic halibut. But if you have sweet tooth, then you can go for flourless chocolate cake or roasted apple napoleon. Now you might have understood why we consider it as one of top restaurants in Dallas.

 
Campisi's: Campisi's is an Italian food lover's heaven. The place is frequented by Italian foodlovers because it offers some naughty and interesting pizza and pasta combinations. Unlike some other top Dallas restaurants Campisi's allow patrons to bring their own drinks. Its lively ambience and unusual fare of traditional Italian foods have placed it into list of top Dallas restaurants.
Daniele Osteria:  You have to descend down the stairs of Chase building to reach out to this restaurant. This nearly hidden restaurant is well-known for its authentic Sicilian cuisine. Main chef Daniele Puleo, introduces you to taste and aromas from his flavorful childhood that he spent at Palermo. We can say that its Daniele's culinary aesthetics which have helped to turn this place into one of the top Dallas restaurants.

 
Old Warsaw Restaurant: The flamboyant interiors and baroque architecture have helped a great deal to place it into the list of top Dallas restaurants.  The restaurant offers great selection of simple, spicy and decaffeinated teas from across the globe. Other than that you can choose from impressive list of sandwiches, tarts, scones, pastries, and truffles. These goodies are served in fine china or silver cutleries.

 
L'Ancestral Restaurant:  Since last 15 years this French restaurant has lived up to its reputation. The diners are treated to escargot as a starter and they can enjoy peppery steak au poivre as an entrée. Also, the restaurant offers wide array of dessert choicesand boasts of impressive clientele of some regular tourists. Its intimate dining atmosphere has helped it to climb into the list of top Dallas restaurants.

 
St. Martin's Wine Bistro: This is one of those top Dallas restaurants which serve some tantalizing dishes from French – American cuisine. You can begin dining with signature champagne and brie soup and end your meal with raspberry sorbet drizzled with white chocolate liqueur or classic vanilla crème brûlée.  Don't you think this restaurant deserves the accolade of one of the top Dallas restaurants with a difference?

 
Café Pacific: We can only say that this place deserves special mention because food is served here with a sophisticated charm. The sumptuous, fresh and excellently prepared dishes are served by well mannered restaurant wait staff.  You can enjoy some excellent wines along with foods. By now you might have realized why the restaurant deserves mention as one of the top restaurants in Dallas?!
Image Courtesy: virtualtourist.com
Top 10 Dallas Restaurants