Best New Restaurants San Francisco

15 Jan 2011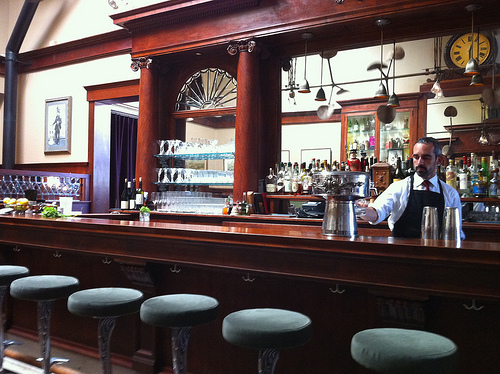 There have been a lot of new restaurant opening ceremonies in the past year in San Francisco. If you are tired of dining at the same old places, then check out some the new additions to the San Francisco dining scene; here's presenting the Best New Restaurants In San Francisco:
Commonwealth
The restaurant deserves praise and appreciation for providing an excellent dining experience at a reasonable cost. Taste your way through deliciously experimental creations for a fraction of the price at comparable restaurants (no dish is over $15). In crafting his subtle dishes such as fried pig's ears in a parfait glass, goat belly layered in phyllo-like sheets and roasted in hay, fluke crudo with a rosé gelée, the chef Jason Fox is a gentle yet daring alchemist. The restaurant also has a charitable mission to donate 10% of tasting menu proceeds to a revolving cast of non-profits.
Comstock Saloon
You will be transported to a different era as soon as you enter the door of this charming restaurant. The décor in dark wood, wood burning stove, and Victorian wallpaper, reflects an old world charm. High-backed wooden booths line the wall of the main dining room, overhung by a balcony lounge outfitted with a piano where jazz trios perform most nights. The menu is not large enough and is labeled as Victorian-Californian. Some of the dishes worth trying are as pickled eggs on rye toast drizzled with oyster vinaigrette; toast is avocado and shrimp Louie, and luxurious potpie.
Prospect
Prospect is a deserving entry to my list of best new restaurants in San Francisco. The restaurant looks lavish and luxurious and food is undoubtedly plush. Buttery Wagyu steak is paired with spinach, marbled potatoes, smoked trumpet mushrooms and a mustard seed jus. Potato dumplings are rich and feathery, and are pan-crisped like pot-stickers. Garlic-roasted quail with roasted almonds, preserved lemon and Black Mission figs is exemplary.
Twenty Five Lusk
The restaurant is done up very artistically with impeccably styled lounge outfitted with a sweeping bar and luxurious couches. The main dining room is a blend of glass, wood, steel, brick and stone, all of which work together to evince industrialized sophistication. The restaurant offers extensive list of cocktails and wines. The luxuriousness of the décor is reflected in the restaurants menu as well.
Image Credit: farm5.static.flickr.com
Best New Restaurants San Francisco