5 Best New Restaurants NYC

15 Jan 2011
NYC has new restaurants opening every other week. Listed here are 5 best new restaurants in NYC. New restaurants in NYC are a welcome respite after the closing of big names like Danube, Irving Mill, Tabla etc. The restaurants include Asian noodle shops, pizzerias, burger joints etc.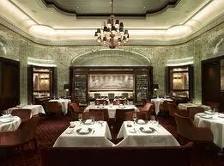 A Look At Best New Restaurants NYC
Lincoln (142 West 65th Street) – a spectacular restaurant near the Lincoln Center. This restaurant is definitely one of the top new restaurants NYC. The pool outside, glass walls and grassy park atop the walls are magnificent. A refined form of Italian cuisine cooked up by Chef Jonathan Benno offers menu that include antipasto, lobster, scallops, mussels, lobsters and prawns.

Adour (2 East 55th Street) – with a few changes and new French chefs, Adour Alain Ducasse NY easily features among the best new restaurant NYC. Delicious dishes of lobster, sweetbreads, mushroom duxelle, sea scallops and roasted saddle of lamb are the favorites here. You can go ahead and order a 3 course fare of the highest end and still be happy with the reasonable bill.

View Restaurant (1535 Broadway) – this revolving rooftop restaurant is one of the best new restaurants NYC. The view from here is overwhelming and so is the dining experience. This top new restaurant NYC offers a seasonally changing all American cuisine and you can bet upon good quality steaks, chops and seafood served here.

Lavo (39 East 58th Street) – this is another Italian place which can easily be counted as one of the best new restaurants NYC has seen. The food is authentic Italian though the crowd can deter you sometimes. Try the meatballs made of Kobe beef, whipped ricotta and tomato ragu while here with the boys. Do not forget to order fried Oreo fritter with creamy custard as dessert.

Millesime (92 Madison Avenue)– located at Madison Avenue, this restaurant easily features among top new restaurants NYC. The restaurant brings back Chef Laurent Manrique. The place has shellfish counters, stained glass domes, red banquettes and good wines. You can surely enjoy fresh seafood fares here with friends and family.
NYC is definitely not short of new restaurants and these are my choices!
Image courtesy:nycblog.citysearch.com
5 Best New Restaurants NYC