Top 10 Places To Eat In Washington DC

13 Jan 2011
When it comes to best eating places in Washington DC here are the Top 10 places;
Sake Club
This restaurant is for  lovers of Japanese food; here people can enjoy traditional Japanese entrees and unique appetizers. If you love sushi, the Sake Club is a must. The French Saba roll comes as highly recommended dish.
Market Inn
This place to eat in Washington DC  is famous for the seafood. Market Inn was featured on the Food Network in 2003. If you're searching for a good cut of meat, you can find it here.  This place is world-famous for lobster bisque and seafood entrees.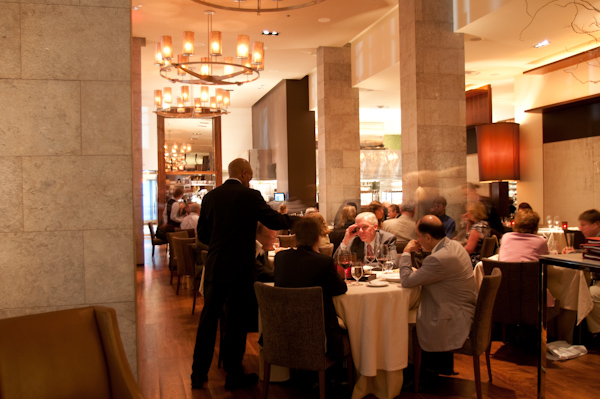 City Zen
City Zen has become one of the best places to eat in Washington DC. This place offers a mix of Contemporary and American cuisine. Food & Wine magazine recently considered this place as one of the "Hottest Restaurants in the world".
Cafe Milano
This place to eat in Washington DC is for the Italian food connoisseur. Cafe Milano provides energetic atmosphere and you can enjoy fine wine perfectly combined with an array of pastas, seafood and delicious cuts of meat.
Madam Organ's Blues Bar and Soul Food Restaurant
If you want to taste a combination of live music and comfort food, this place is a great choice. You can expect best-quality bar food at Madam Organ's Blues Bar and Soul Food .
IndeBleu
IndeBleu is for traditional French cuisine lovers and for people who are passionate about Indian cuisine. If you're in search for something unique, consider the Quail served with Pistachio Chicken Stuffing and Sautéed Mushrooms.
The Oceanaire Seafood Room
The Oceanaire Seafood Room is an eating place for seafood lovers. This place offers fresh seafood that comes daily from world-wide originations. Order for best crab cakes, grilled salmon or market price lobster.
Cintronelle
This best place to eat in Washington DC offers one of the finest dining experiences. Conde Nast's Traveler Magazine identified this place as "One of the World's Most Exciting Restaurants,"
Bistro Lepic & Wine Bar
A combination of fine wine and French cuisine has made this place as one of Washington DC's most favorite restaurants. Here you can expect top-quality food service accompanied with a relaxed atmosphere.
15 Ria
15 ria menu offers a little bit to everyone. This place is for the seafood lovers, Honey Truffle Sea bass is a popular dish of 15 Ria.
These were the top 10 places to eat  in Washington DC but there are many other great places too. 
Image Courtesy:  www.starchefs.com
Top 10 Places To Eat In Washington DC