Best 5 Kosher Restaurants To Enjoy Hanukkah Food
1 Dec 2010
If you want to celebrate this Hanukkah with special Kosher food, then here is the list of best 5 Kosher restaurants to enjoy Hanukkah food. With an array of selections, you are definitely going to like their choices for Hanukkah food.
Fish of the C's
454 Cedar Lane Teaneck, NJ 07666
This is one of the renowned restaurants serving great Kosher food for quite some time. The restaurant has been known to the citizens of NJ, for the brilliant fish recipes it offers. If you are a fish lover and by any chance you are passing by Teaneck, you should not miss the opportunity. They have a whole lot of fish preparations including fish and chips, fish wraps, fish sandwiches, fish plates etc. The fish chowder prepared in Manhattan or New England style, is the most popular item. They also have delicious desserts to choose from. As per the readers of Jewish Standard, it is one of the top two fish serving restaurants in the county. They have take out and online ordering facilities. The restaurant also offers catering service for various events and has special menu for Shabbat and holidays.
Mocha Bleu
1399 Queen Anne Road (1 block off W Englewood Ave) Teaneck, NJ 07666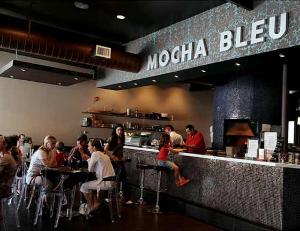 Being another famous Teaneck eatery, this restaurant serves a variety of cuisines including Italian, Sushi and Fusion. Here you can enjoy a whole range of food starting from breads, pasta, fish, sushi etc. The pizza of Mocha Bleu is something special as it is prepared in the cherry-wood burning oven. The interior of this restaurant has a very cool effect on your eyes, as you will find different shades of blue. You can enjoy a light but most delicate breakfast, while sitting on the lounge and watching the morning news on the large screen TV. The owner of the restaurant is very concerned about serving healthy, nutritious dishes with whole-wheat, gluten-free options. The Pan Seared Chilean Bass with wild rice and basmati is one of the specialties you must try on.
Talia's Steakhouse
668 Amsterdam Ave. (Bet. W. 92nd & 93rd St.) New York, NY 10025
If you want to enjoy traditional American cuisine in Kosher style, then this place could be the right choice. The setting is most warm and romantic, whenever you visit. The interior is decorated with some of the most sophisticated artworks by renowned artists and photographers of the city. The ambience is very much welcoming and friendly, with bustling crowd. The menu includes an array of choices such as chicken, duck, fish, lamb chops, veal chops, salads, finest steaks, pastas and many more. Don't miss some of their delicacies like Thai Beef Salad, Hickory Grilled Salmon Salad and the special thick "Supreme" Steak. The restaurant also has a fully equipped bar with an impressive list of wines and beers.
M Restaurant
1635 Coney Island Avenue (Corner of Avenue M) Brooklyn, NY 11230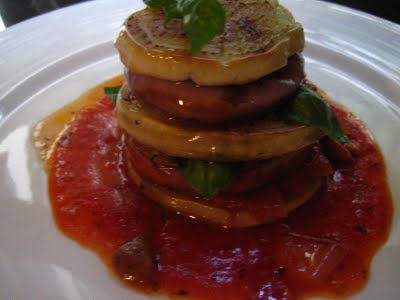 Located in one of the prime locations of NY city; this eatery has already taken its place among the acclaimed ones. The restaurant has three levels and each of them is uniquely decorated. Everything served on the table is prepared in-house including the large variety of Italian breads. The specialties include Eggplant tower, fried chicken in Italian sauce etc. The restaurant serves a varied range of chicken preparations like Chicken Scampi, Chicken Marsala and Chicken Francaise. You will also get the opportunity to taste some of the delicate fish preparations along with excellent choices for desserts.
Papagaio Jerusalem
3 Yad Harutzim Street, (few blocks off of Hebron St.) (Baka) Jerusalem, ISRAEL
This is one of the world famous Kosher restaurants, which is particularly renowned for its
excellent Brazilian grill. The food is prepared and served as per the authentic Brazilian tradition. The owner of the restaurant is most concerned about providing superior level of service to their guests. The special Papagaio quality meals are signature preparations, which you should not miss. Here you can enjoy different types of flavors and tastes of meat preparations including kebab, spit roasted chicken, spring chicken costella, chicken liver etc. Finally, don't forget to order their special homemade dessert items, particularly the Mousse Trio – the combination of chocolate mousse, fudge mousse and chocolate brownie. The restaurant also offers fine wines and delicate cocktails like frozen Margarita, Vitamina etc.
Image Courtesy: teaneck.patch.com, northjersey.com, best-of-foodpage.us, highlowfooddrink.com,  gojerusalem.com
Best 5 Kosher Restaurants To Enjoy Hanukkah Food