Suisha Gardens – Dine Amidst The Scenic Beauty
23 Apr 2010
Why don't you pay visit to the Suisha Gardens and dine amidst the scenic beauty?
Suisha Gardens, the largest Japanese eatery in Canada, defines pristine natural beauty and extra ordinary dining experience at its best. Located in Niagra falls, Ontario, it offers an eclectic array of Japanese cuisine and also serves the conventional Niagara Falls cuisine. Their atmosphere and menu both are different from the other restaurants around the place. Do not worry about the pricing, it's absolutely reasonable.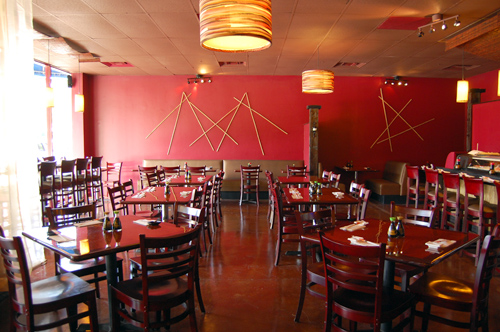 Suisha Ambience

The atmosphere at Suisha Gardens is breath taking. Along with enjoying the food, you will savor the warmth of real fire in the colder months and the soothing sound of the water wheel throughout the year.  The calming tone makes the place perfect to unwind with friends and family. 
Extensive Assortment at the Sushi Bar
The restaurant has a special attraction for all the sushi enthusiasts. Unagi (fresh water eel), crab, salmon, Albacore Tuna rolls and yellow tail are the varieties available. Deluxe combinations, both vegetarian and non-vegetarian, are a part of the menu at Suisha Gardens.
Suisha Gardens – Dine Amidst The Scenic Beauty