Food Flags - food art!!
22 Sep 2009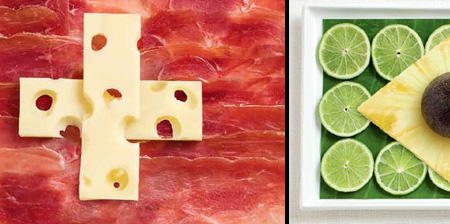 In the spirit of oneness and the flavor of all that binds and unties people across the globe, the Sydney International Food Festival had used a unique way to demonstrate and raise interest in people with amazing food art!
Unique, appropriate and refreshingly different from any food art you have seen before. Feast your eyes on the flags of different nations created with different food items.
Not only were they created with food but with food and items that are popular in the countries whose flags are represented thus.
Italy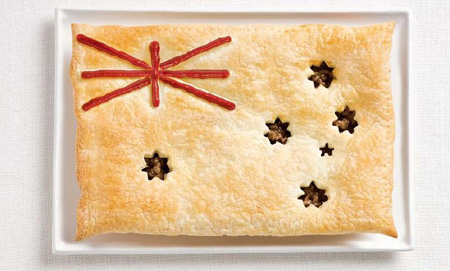 Australia
Brazil
France
Greece
India
Spain
Japan
Lebanon
South Korea
Switzerland
Vietnam
So which one do you think is the most delicious?? I love Lebanon…. It looks very cute! This is perhaps one of the best way to celebrate food – the one thing that binds us all and is equally valued and cherished.
image credit:
http://www.toxel.com
Food Flags - Food Art!!