Cupcake Obama...how wacky is this?!
30 Mar 2009
Ok… seems like either this individual loves cupcakes and Obama or has a loooooot of time on her hands.
This is a very unique piece of food art.
This portrait of Obama was made out of over 1200 mini cupcakes that were designed, baked and frosted just for this purpose.
The artist created the concept in Photoshop and went on to put in the gargantuan effort of baking the goodies.
The display surface is about 5' x 6' in size. This piece was done just before Obama secured the position as the President.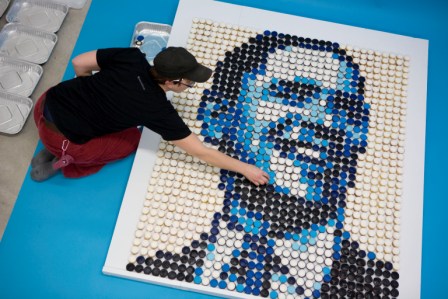 I might say, more realistic colours would have been better. What do you say? I dont fancy black cupcakes... or blue ones for that matter!
Cupcake Obama...how Wacky Is This?!