Food art- creative instincts
Food art is one that has attracted me for years now. I am sure you too love to see creativity flow with vegetables and fruits in amazing forms and colors coming together. "Beauty at its best" is what these creations are. Wonder what goes on in the mind of these artists (I would love to refer to them as "artists" as this to me is a great work of art). Do they always looks at bread, apples and bananas with creativity in their eyes. Is biting into a tasty fruit never the first thing on their mind? What do you feel?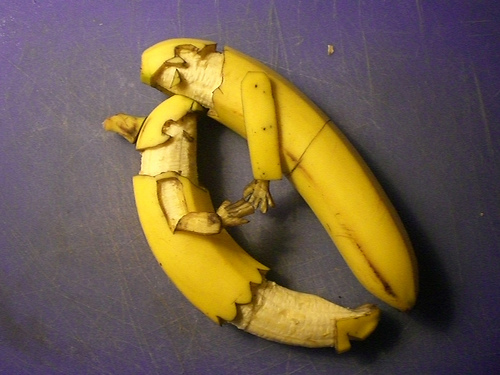 A banana couple totally in love. Love the designer wear of the lady banana. 
 
You no longer are restricted to only listening to music on your bread ipod. You can eat them too:)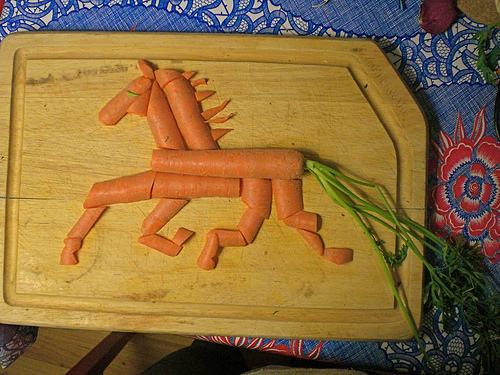 Now carrots can gallop too!!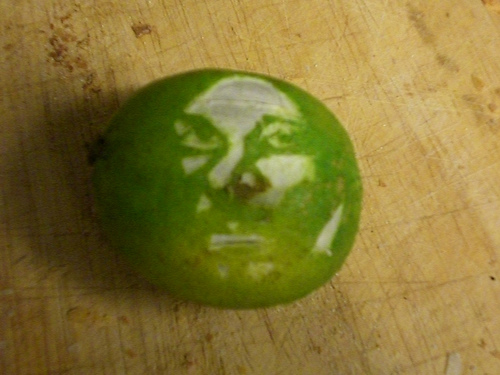 Now this is what I call a masterpiece!!
 
Pic courtesy: www.edithzimmerman.com
Food Art- Creative Instincts