Pecan Pie Topping Ideas

4 Jan 2012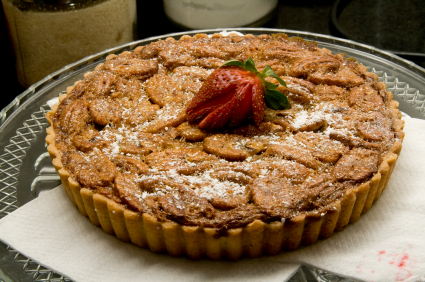 Topped with bourbon whipped cream or garnished with fa ew toasted pumpkin seeds, the pecan pies form irresistible Thanksgiving desserts. You need not always try to stick to the classic toppings; think different! This write-up on pecan pie topping ideas is here to help you with some delectable choices. To know more, simply read on…
Top 5 Toppings  For Pecan Filled Pie
1. White Chocolate Cream Topping
A simple and classic topping, it does not require any highly intense efforts. The blend of white creme de cacao, ricotta cheese, and eggs yields a creamy mixture that spreads well atop the pie. Chill the topping mixture until used. Just before you serve the pie, spread the mixture evenly on the top and garnish with shaved, semisweet chocolate chips.  
2. Butterscotch Sauce
A pecan pie spread with a creamy whipped cream topping and garnished with caramelized nuts get an added zing, in terms of aroma and flavor, when you drizzled with butterscotch sauce. The golden brown color of the sauce gels perfectly with the white background of the creamy spread, making it even more palatable.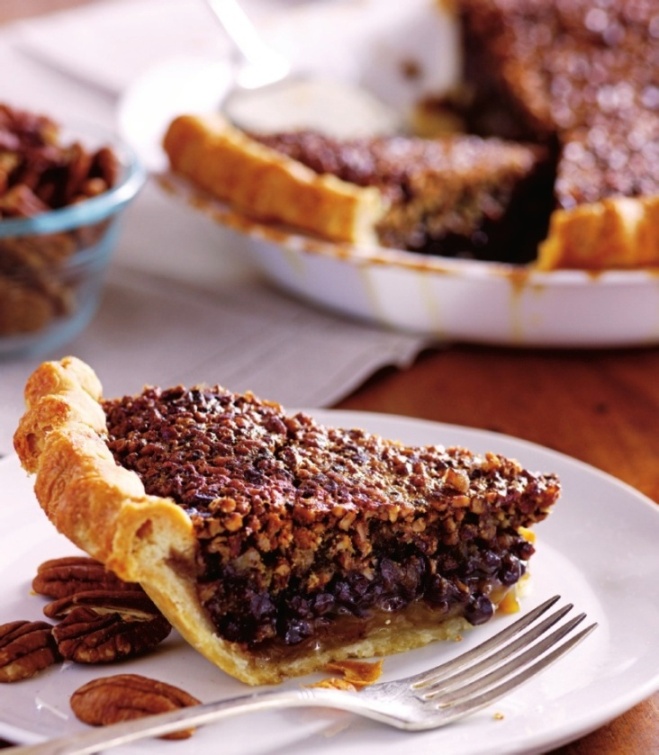 Give your Thanksgiving sweet an added crunch by topping them off with this crumbly topping. This ginger flavored almond topping balances the flavors of the pie, making it a sweet delight.
4. Mocha Frosting
This is, in the general course, used to frost cakes and cupcakes. Nevertheless, its creamy nature allows it to be used as an enticing topping idea for the pie. Creamed butter is beaten with cocoa and sugar before blending with egg yolk, cold brewed coffee, and vanilla extract. Sprinkle a few pecan slices atop the frosting spread over the pie.
The pecan pie gets an adult touch when topped with this rum-flavored topping. While it is more common as pudding topping, it gels perfectly with the pecan rich pie. Make sure that your kids are kept away from this intoxicating dessert topping.
I hope these pecan pie topping recipes will  help you to create countless showstoppers for your Thanksgiving party! So, try them and let me know about your experience.!
Image Credit: ifood.tv
Pecan Pie Topping Ideas