Peach Pie Topping Ideas

4 Jan 2012
Give your favorite pies made with peaches a new dimension with a topping of your choice. Creativity is the key to coming up with exclusive peach pie topping ideas. This blog will take you through a tour of some of the most interesting recipes that you can try. Read on for more…
Fabulous Toppings  For Peach Pies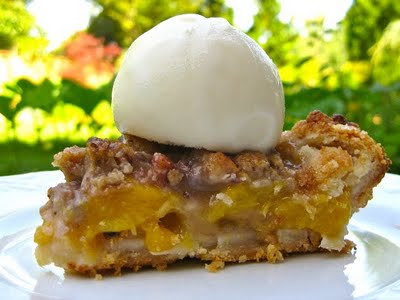 1. Sugared Oat Topping
This is a simple, yet tasty topping option for the fruit pie. Prepare a mixture of oats with brown sugar and butter. Spread evenly over the peach mixture before baking and then, bake to golden brown. Crush some caramelized cashews and almonds and sprinkle atop the warm pie. This gives an added crunch.
2. Pecan Crumb Topping
Pecan and peaches go well with each other. So, this crumbly topping is sure to be a showstopper. A coarsely pulsed pecan-flour mixture, sweetened with sugar, is given a fine texture by adding butter and a little milk. Make sure that you use your fingers to make them into gravel-like crumbs. Spread the topping atop half-baked pie evenly and then, bake to perfection.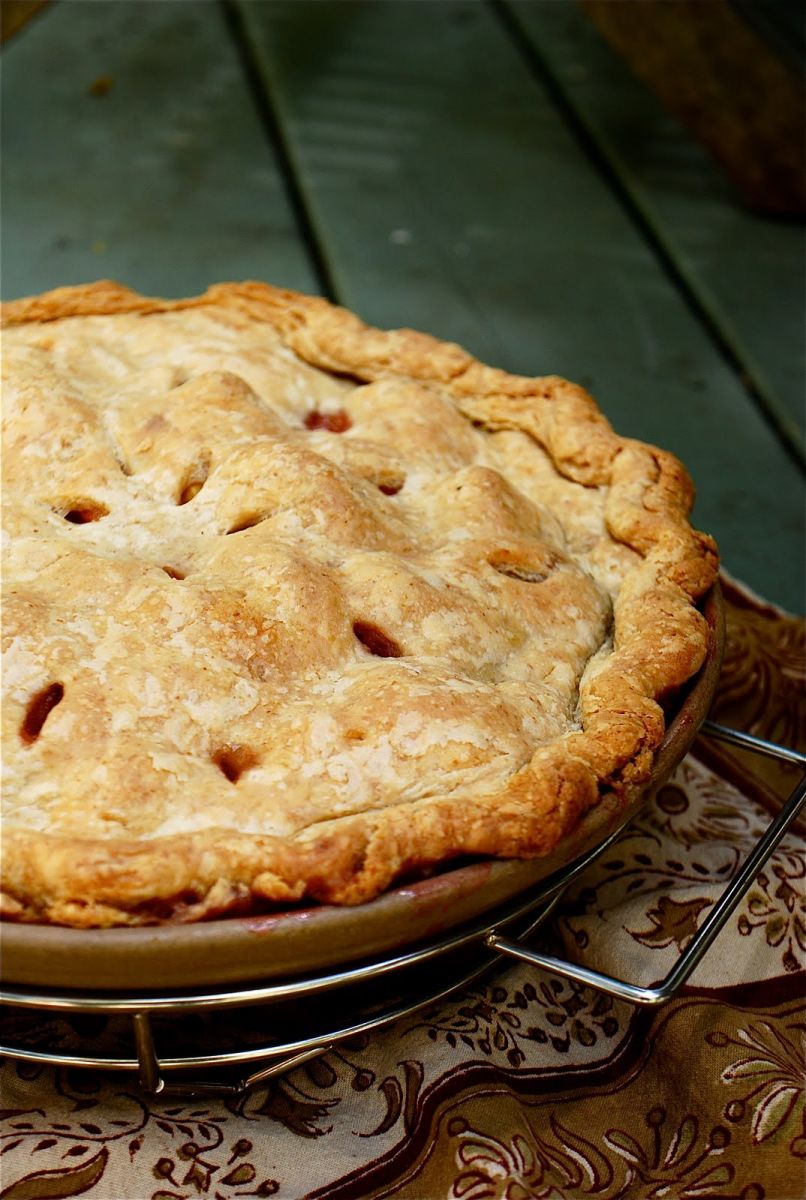 Chocolate is definitely the tastiest and most sought after topping. Given its versatile nature, it blends perfectly with any other flavors. A creamy whipped cream mixture is made more luscious by adding instant chocolate drink or Dutch-processed cocoa. Try this to give that added zest for your kids' party!
Give your peach pie a new texture using these caramel almond wafers. It is an unusual topping option, but it is definitely worth the efforts spent. Spread a delicious and sweet whipped cream atop the fresh pie and then top them with these wafers! Wow! This tastes amazing with a cup of fresh chocolate drink!
5. Honey Cheese Topping
A honey-flavored ricotta cheese topping is perhaps not a popular topping idea. Blend ricotta cheese with non-fat yogurt and honey to a creamy mixture. Chill and then, spread in generous amounts just before you serve the pie.
Think out of the box to come up with classy peach pie topping ideas. You will be surprised to see how beautifully they blend with the peaches!
Image Credit: ifood.tv, myownsweetthyme.com, blueridgebaker.blogspot.com 
Peach Pie Topping Ideas