Cherry Pie Topping ideas
29 Dec 2011
Tart cherries are in season and you must be looking forward to making cherry pies with these. However, are you bored by the same old cherry toppings for your pie recipes? Why not choose some innovative ingredients and create heavenly topping ideas for your cherry pie?
Shredded coconut is great to splash over your cherry pie dessert as it grants it a natural and dusky flavor. You can add coconut essence, coconut milk apart from some grated coconut into the batter or add grated coconut over the top.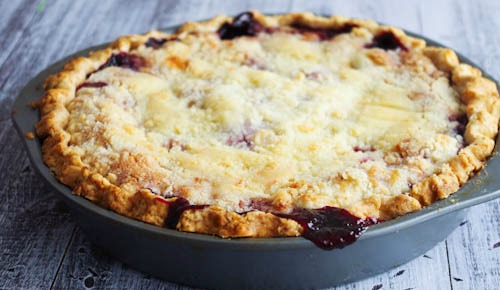 Adding sugar on top of your cherry pie will lend it a pastry look and feel. The caramelized sugar granules add crunch to the pie top and if you use flavored sugar with cinnamon or vanilla essence, you will have a winning recipe at hand.
Strawberries, peaches, apples, kiwi fruits and oranges, what all can you slice up and top your cherry pie with. These fruits can also be turned into pulp and you can add some cream on the top to make your cherry pie a rich, fruity delight.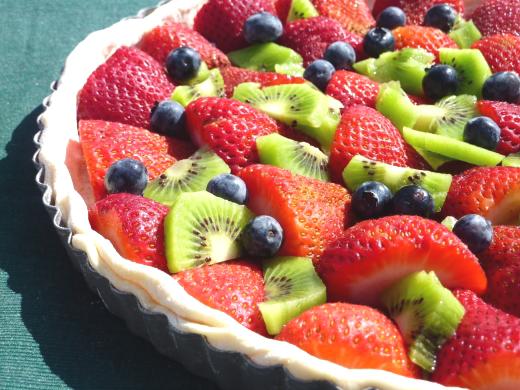 You can halve the almonds, shred them or sliver them to decorate atop the cherry pie. If you are planning to use some sugar to top the pie, you can add thinly sliced almonds too, for a delicious effect. People usually mix together almonds and coconut to spread over as pie toppings.
Perhaps the most versatile topping idea for a cherry pie, chocolate can be used in every possible way. You can shred it, slice it, chop it and put it atop the pie. For those who just can't have enough of chocolate, they can break the chocolate bar into big pieces and top the pie with it.
Other Articles You May Like To Read:
1. Blueberry Pie Topping Ideas
2. Top 10 Popcorn Toppings To Taste This Festive Season
3. Top 5 Healthy Salad Toppings
Image Courtesy: thetastyalternative, mycrowdedkitchen, flickr, halfhourmeals, carenblair, yummly
Cherry Pie Topping Ideas