Christmas Food Plating Tips

12 Dec 2011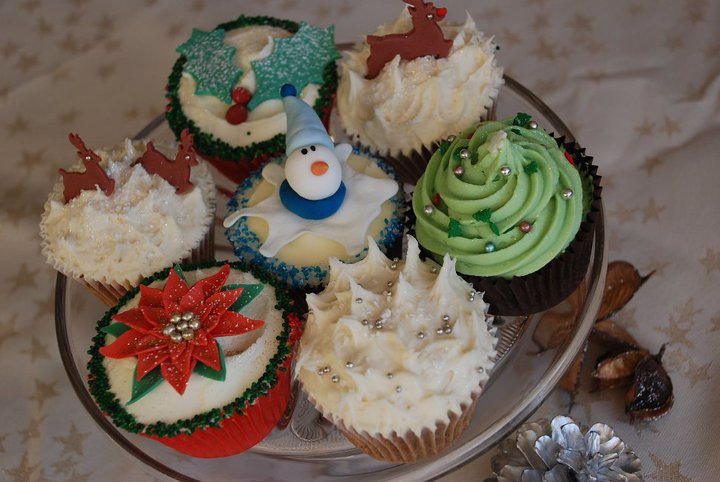 Wish Merry Christmas to your near and dear ones in a delicious way with a beautifully plated Christmas platter. The season of festive and merry making, is also the ideal time to start experimenting with various recipes and decorating techniques. That is why I thought of sharing some interesting ways of plating a tray for Christmas. Dash your way to the world of celebrations with this write-up!
Cute Christmas Tray Ideas
1. Christmas Fruit Wreath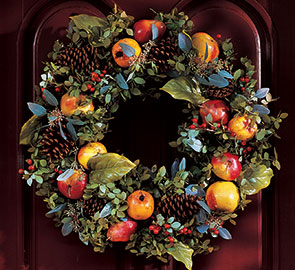 This plate,prepared using assorted fruits, this fruit wreath gives your Christmas treats a healthy twist. You will need many green and red colored fruits, as these the two colors reflect the festive occasion. Pick out green apples, grapes, kiwi slices, and honeydew melon to form the green-hued wreath. Arrange the fruits in such a way that the colors are evenly spread. Embellish the wreath with red-hued cherries and strawberries. Place a golden or silver colored bowl containing a dip in the center.
2. Christmas Vegetables 
This is a wonderful way to make your kids enjoy veggies. Prepared using assorted veggies, this tray can be made well ahead of time. You will need yellow bell peppers, cherry tomatoes, celery bunch, broccoli, cauliflower, and cherry tomatoes. Shred the broccoli and cauliflower into pieces. Now,  using broccoli, make the leaves for Christmas trees. Cut yellow peppers in the shape of stars. Arrange them atop the broccoli along with cherry tomatoes to look like embellishments. Coming to the stem, you can cut celery into thick pieces and make the stem of the tree. Arrange cauliflower pieces near the stem to resemble snow. You edible Christmas tree is ready. You can place a star-shaped bowl containing your favorite dip atop it.
3. Santa Hat Created With Christmas Cupcakes 
Cupcakes make great desserts for any celebrations. All you need are 23 cupcakes with 6 frosted white and rest with red frosting. Make sure that the cupcakes are frozen well before you start arranging them. Have a look at the image given above and follow the pattern. It is quite simple, yet appealing.
Add a touch of elegance to your next party or gathering with the above-mentioned Christmas plating options. These are sure to bring smiles to the lips of your guests, too!
Image Credit: blissfulhope.files.wordpress.com, williamsburgmarketplace.com, thecupcakeblog.com
Christmas Food Plating Tips