Amaretto Martini Garnishing Tips
17 Oct 2011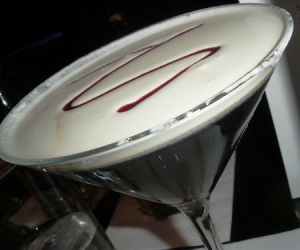 The amaretto martini is a sweet flavored beverage to serve on special occasions. It is a favorite choice for people with a sweet tooth. The flavor of the martini can be enhanced, with the type of garnish you use. Here are few choices of exotic garnishes for this exquisite drink. Read on to learn about these garnishing ideas, when you plan on serving this special martini to your guests.
To prepare the fruity garnishes you will require certain common kitchen tools. A paring knife will be required for peeling and cutting the fruits. Use a vegetable peeler for preparing the peel spirals. If you want to prepare fruit balls, then use melon baller. For the chocolate shavings, grab the cheese grater. Toothpicks or stirrers are essential for securing the garnish on the drink.
Exclusive Garnishing Ideas for Amaretto Martini
Cherry Garnish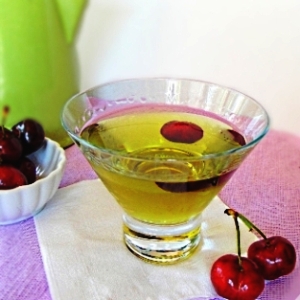 Drop a cherry or place on the glass rim to garnish the amaretto martini. Alternately, pierce few cherries in a stirrer or toothpick and place on the glass or inside the martini.
Strawberry Garnish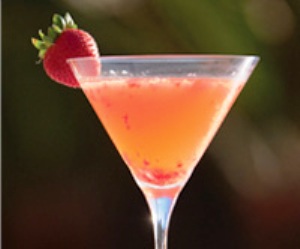 You can prepare different types of strawberry garnishes  to decorate the martini. A whole strawberry or strawberry slice can be attached on the glass rim. Alternately, float the strawberry slices on the drink. You can also skew the strawberry with a toothpick or stirrer and can place inside the amaretto martini drink.
Chocolate Garnish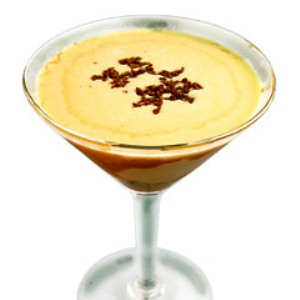 Chocolate is a favorite garnish for amaretto martini. You can place a chocolate bar inside the drink as a garnish or with a grater prepare chocolate shavings to sprinkle over the drink. For stronger chocolate flavor, add chocolate liqueur to the martini in right proportion.
Cinnamon Garnish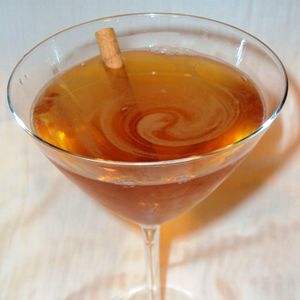 The cinnamon garnish is most easy for decorating the amaretto martini. Simply place a long cinnamon stick inside the drink. Allow the cinnamon flavor to infuse in the martini, before serving.
Star Anise Garnish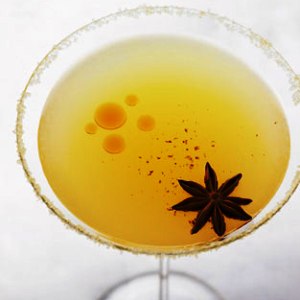 One of the exotic garnishing ideas is the star anise. Drop a pod of star anise in the martini and let it float on the martini. For stronger flavor, you can soak the star anise into the drink for a while, before it is ready to serve.
Useful Garnishing Tips for Amaretto Martini
Use fresh and firm cherries and strawberries to prepare the garnishes.
For best result, use frozen cherries to drop in the martini.
Place the chocolate inside refrigerator to keep it hard. Hard chocolates are easy to grate for preparing the shavings.
If you want to make the amaretto martini little sour, then add fresh lemon juice into the drink. Also use lemon garnishing ideas  to serve the martini drink.
Fruity garnishes like apple slices, orange wedges, lime slices etc can be used, when the respective liqueur are used in preparing the martini.
Now you have enough information on serving the amaretto martini drink to your guests. Offer an assortment of garnishes to your guests, so that they can select according to  their choice.
Image Credit: ifood.tv , italian-dessert-recipes.com , thegranddelmar.com , epluribusunum21.blogspot.com , sassysnowflake.com , cocktailsdrinkrecipes.com 
Amaretto Martini Garnishing Tips